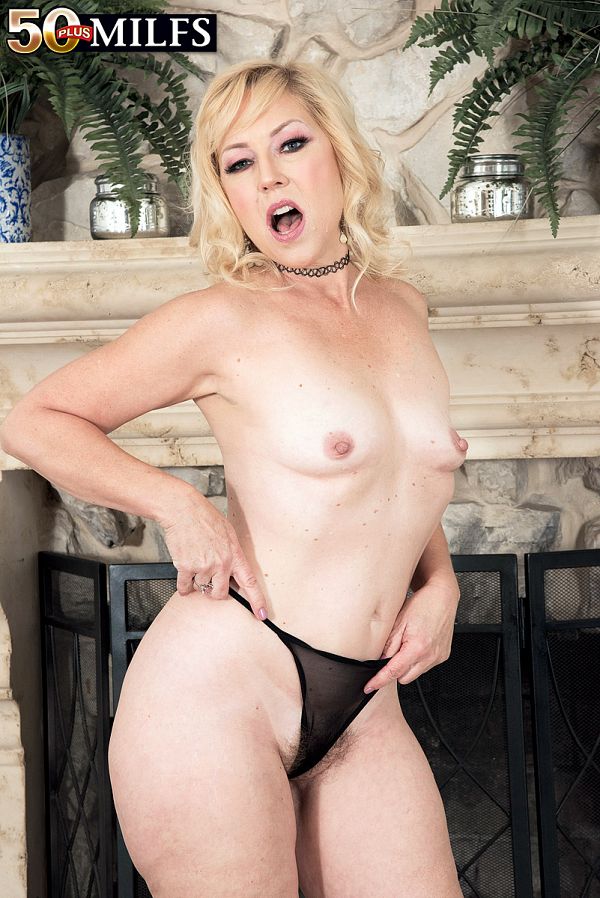 Her name is Justine. That's Goddess Justine to the many men who submit to her dominatrix ways. She calls herself Badd Gramma, but this divorcee from Northern California is great in all the ways that count. She's a 53-year-old, blue-eyed blonde with a sexy body and that knowing look about her that comes with age.

"I'm super-adventurous sexually and a proud pervert, as we like to say in my kinky circles," she said. "After reading the book Feminist Porn, I became a lot less judgmental and started allowing myself to explore what I really like."

Here, she explores a fuck machine. It explores her mouth and hairy pussy.

Back in the 1980s, Justine nearly made her first porno. Then the real world intervened.

"I wound up getting into the computer industry," she said. "I was actually a geek for a number of years, and after the recession, I grew weary of silicon valley and, as you know, it's kind of a brotopia. Silicon Valley really doesn't seem to care for older female employees, so I've decided to became a dominatrix and started shooting my own content, and here I am. Yes, those Google geeks are some of my best clients as a dominatrix. Really, anyone with a high-powered, high-pressure job seems to really like submitting to a dominant female in bed."

Now, some 30 years after she nearly became a porn star, Justine is here, and you'd best believe that later this week, you'll see her sucking and fucking real cock, not a machine.