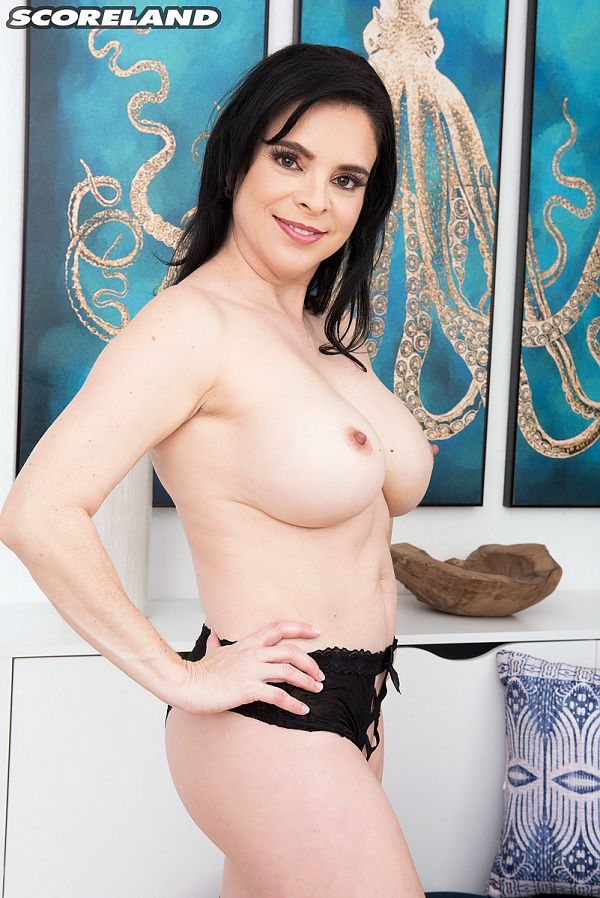 "Soy MILF," said tiny and top-heavy Grisha Petrov, which means "I am a MILF." And Grisha is proud of that. So is her husband.

"I made a profile on Sexy Jobs and The SCORE Group saw me and invited me to pose for them. My friends know I love sex and that I'm very open-minded so they would not be surprised."

Grisha is not a nudist but she said it excites her when people see her scantily clad or in sexy clothing.

"I've been a swinger. I have done it with my husband. It was his fantasy and I loved it. I loved playing with another woman. I'd never done it or even thought about it but I really enjoyed it.

"My sexual fantasy is for my husband to see me with another man or men. I like to fantasize that my husband holds me while several men fuck me and cum inside me, and while their cum is dripping out of me, my husband comes and fucks me."