Lives: Battle Creek, Michigan; Occupation: Student; Age: 20; Born: November 29; Ht: 5'4"; Wt: 121 pounds; Bras: 34B; Panties: Colorful lace; Anal: No way; BJs: Swallow some; Diddle: Sometimes.

"I'm pushing myself to do some different and unusual things that have appealed to me but I've been hesitant to try," said Evelyn. "Like posing for these photos and then actually submitting them for the world to see. I've been thinking--and masturbating--about it for well over a year. The guy I've just started dating gets me more sexed up than any other guy has, so I mentioned it to him and he encouraged me to actually do it. I'm still a learner when it comes to sex, meaning I can only cum with him on top of me and I usually cum once. I'm not into experimenting or anal or threesomes or anything, but who knows what might happen?" Check out the video as well.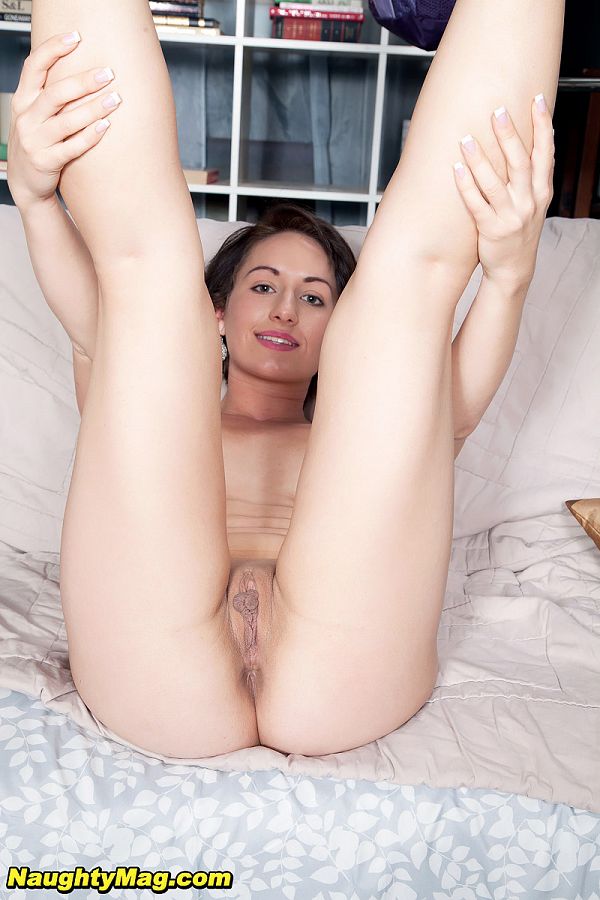 See More of Evelyn at NAUGHTYMAG.COM!