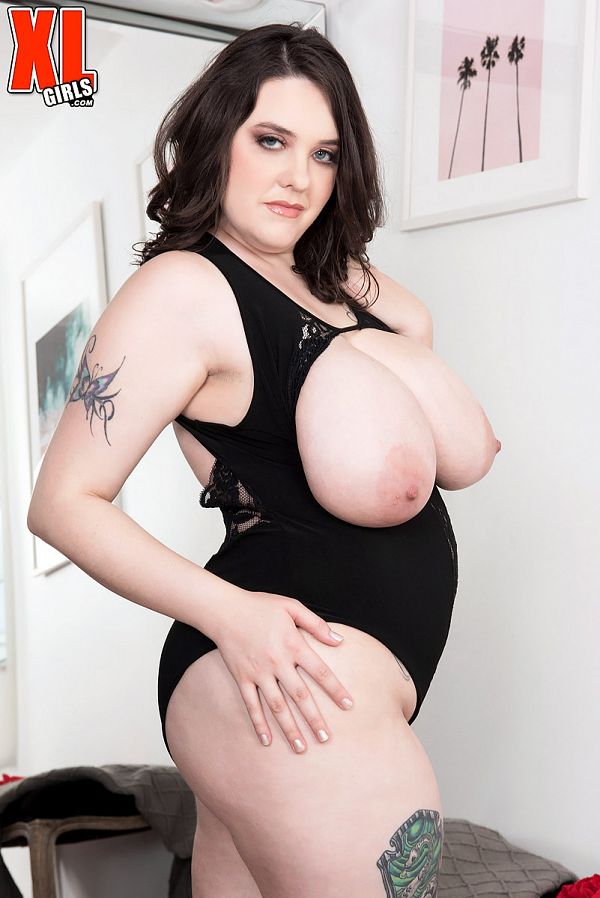 Nagini is throwing a private lingerie party. You're invited. The brunette girl-next-door has brought two teddies, one black, one red, and two toys. Black is Nagini's favorite color so she tries that one on first, then the red teddie.

There are two sides to Nagini, both sexy and juicy. While you check her out as she plays, she checks herself out in a full-length mirror. After Nagini's modeled her lingerie, she finds her happy seat, takes both toys, lubes them with her mouth and plugs her young pussy.

"I like attention except for when I'm at work, said Nagini, who works in a hospital and is a full-time student. She's also a webcam girl when she can squeeze that in. "Otherwise, I enjoy attention. I like it when guys check out my breasts."

When she can find the spare time, which is not easy, Nagini likes to fish. "There's not a lot of upper-body movement, so it's easy. It's not like jogging or doing jumping-jacks where my boobs would be bouncing all over the place. It's more of a low-key activity, so my boobs don't get in the way." She must be a good fisherwoman. She's got the bait that hooked us.