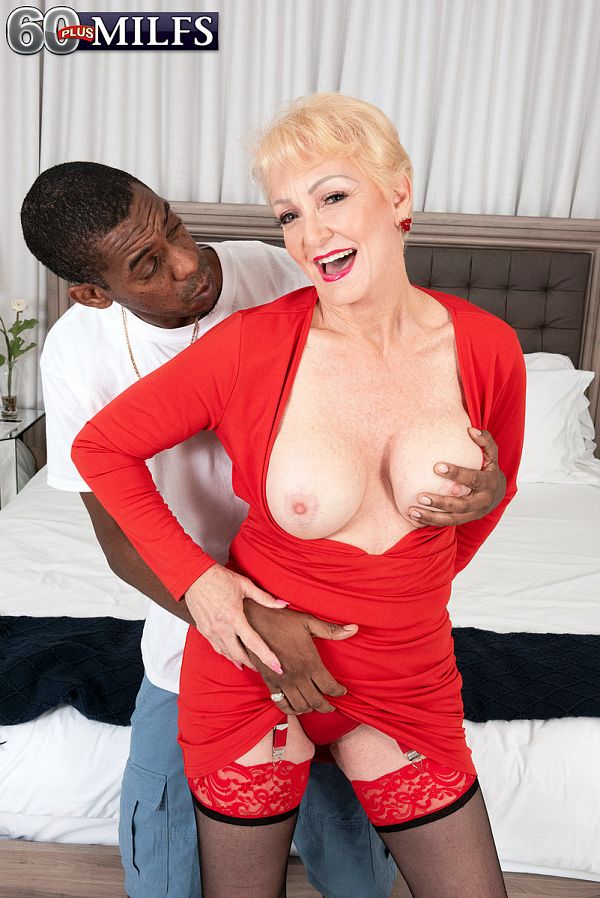 Her name is Seka Black. Seka because she admires the 1970s/'80s porn star Seka. Black because she loves big, black cock. So it's only appropriate that in her first professional on-camera sex scene, 64-year-old Seka, a wife, mother and grandmother, is fucking a hung, black stud.

We asked Seka when her fascination with black men began, and she said, "I'd say way back when. I was interested even in high school, but then, we weren't even allowed to mix. That was the problem, so that's how I ended up dating just white men, but later on, lucky me, I met a husband who loves swinging and understood all about mixing, and we're having fun doing it."

FYI, Seka was born in New York but grew up in Florida which, some 40 years ago, when Seka was a teenager, really was part of the Deep South, unlike today, where it's New York South.

So, Seka had never even been with a black guy until she and her husband started swinging 20 years ago.

"We went back to their house and started playing," she recalled. "He was with me and my husband was with the wife. I had a blast."

In this photo set, Seka is dressed to go out in a sexy red dress that shows a lot of cleavage and a lot of her sexy back. She's horny, and when she sees Jonathan, a black dude, working on his car outside, she realizes she doesn't have to go out if she wants to get laid. What she wants is right outside her window.