Niki Knockers Rockin' Her Knockers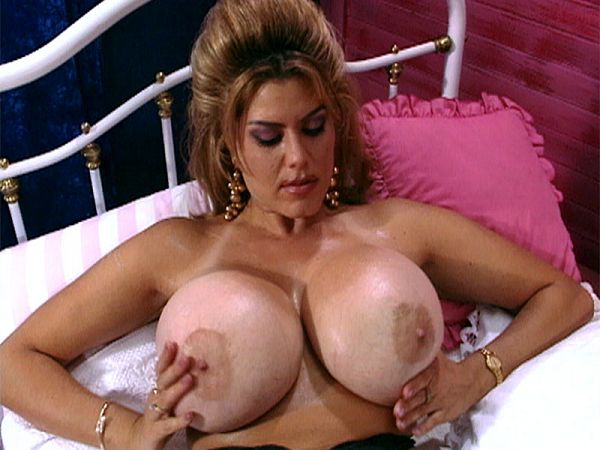 Niki Knockers from LeSueur, Minnesota was a waitress. She worked in a restaurant during the day and she sold drinks in a dance club at night.

Niki and a girlfriend decided to try dancing one day. Niki was nervous the first time. She got through it and that was the beginning. When supersized tits became the rage and the clubs began to specialize in them, Niki joined the big-boob squad.

Niki preferred the word entertainer to describe her vocation. Once she became established as a feature, she flew to the clubs with a roadie instead of driving, going to a different city every week. She usually performed to five songs per set.

This video is unique for two reasons: Niki rarely shot video. She did mainly magazine pictorials. Secondly she's masturbating with a thick, cock-shaped toy--much more engaging visually than using fingers. With fingering, it's difficult to show penetration. That's not the case with toys. Niki had absolutely no interest in doing hardcore scenes, like many of the super-busty feature dancers of those years.