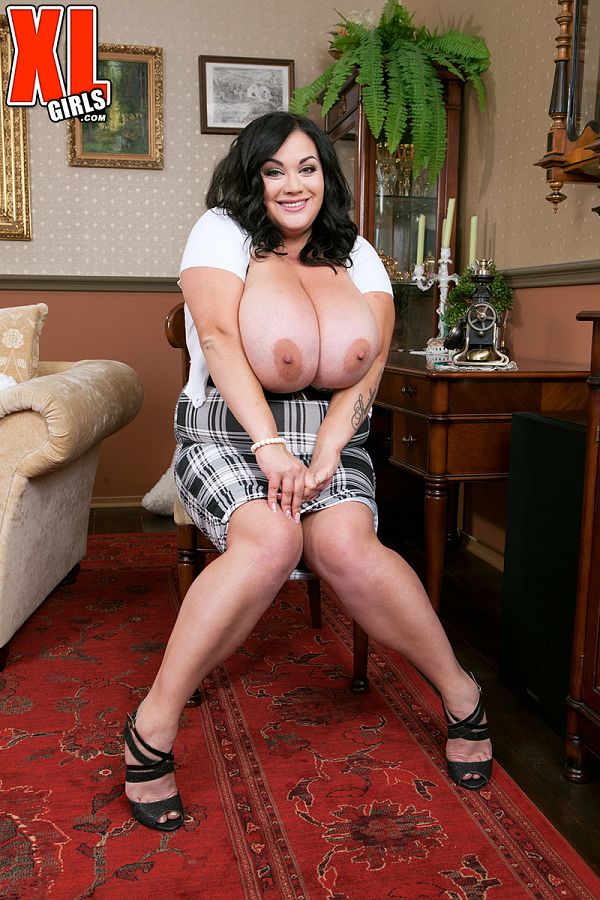 If you actually worked in an office with a sexbomb who looked like Nila Mason and had tits her size, you'd be putting in a huge amount of overtime and would never want to leave the office.

Unfortunately, the odds are impossible to predict that it could ever happen. Girls like Nila are...well, there are not too many girls with tits and an ass like hers. Why would anyone with her body work anonymously in an office when she could become a famous model and make a lot more money.

Nila decided to try modeling after her friend Juliana Simms suggested she contact The SCORE Group. Juliana is a beautiful and popular Voluptuous magazine and SCORELAND model. She knew Nila would be a hit.

Nila began to bust out when she turned 16. "I had the biggest boobs growing up in my neighborhood. I believe I was destined for modeling. You may not believe this but I am shy. It's true."