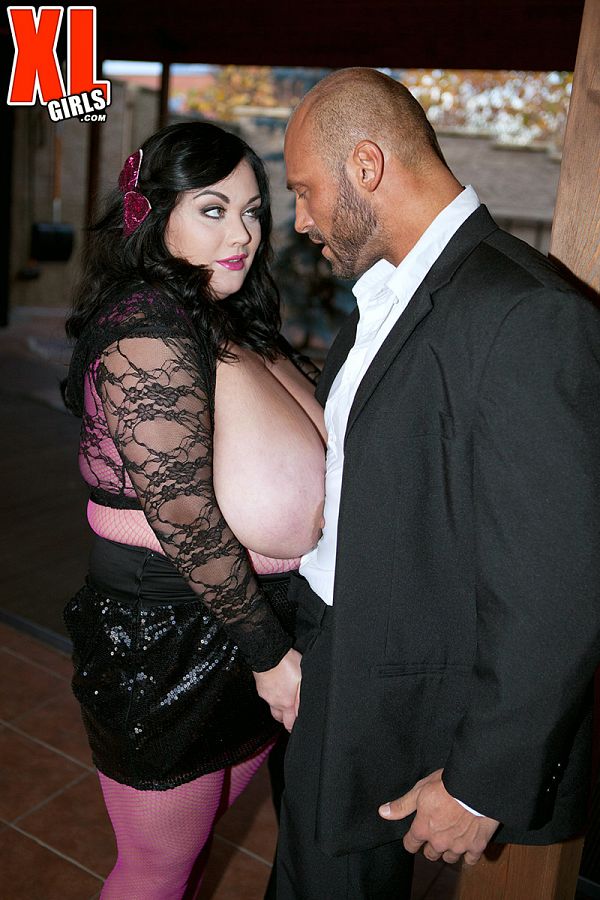 The incredible Nila Mason waits for Matt Darco to phone her. They have a hot date planned and Nila is as anxious as Matt is to get together. Nila's phone finally rings. It's Matt. He's home and wants her over as soon as possible.

Nila gets into her Nila-mobile and drives to his place. This is one of the rare times we've seen an XL Girl drive a car and it's a stick-shift. Nila's big tits almost touch the steering wheel. Her nipples are only a fraction away from the wheel.

Nila arrives at Matt's address and finds him waiting at the door. The first thing he does after greeting Nila is to lower her pink fishnet top and study and admire her big knockers like they're precious gems. He licks and sucks them hungrily as Nila giggles and makes pleasure sounds, her nipples stiff from his handling. Her breast flesh overflows in his hands. Each of Nila's boobs is, in fact, a two-hander.

The horny couple enter the bedroom as quickly as possible with minimal small talk. Nila sits on the edge of the bed and takes a closer look at the rock-hard shaft she's inspired.

Nila sucks and licks his stiff cock like they're hot newlyweds on a honeymoon. With his cock in her mouth, she moans and makes sucking sounds that increase Matt's lust for her body. She presses her chest against his junk and buries his dick between her tits. She wants her tits fucked before he pumps her wet pussy-hole.

Nila lies back and eye-bangs him, signaling that it's time to fuck. She wants cock inside her. Matt aggressively spreads her legs apart and rips her fishnet top when he pulls it down. His wish was to fuck Nila and now she's made his wish come true.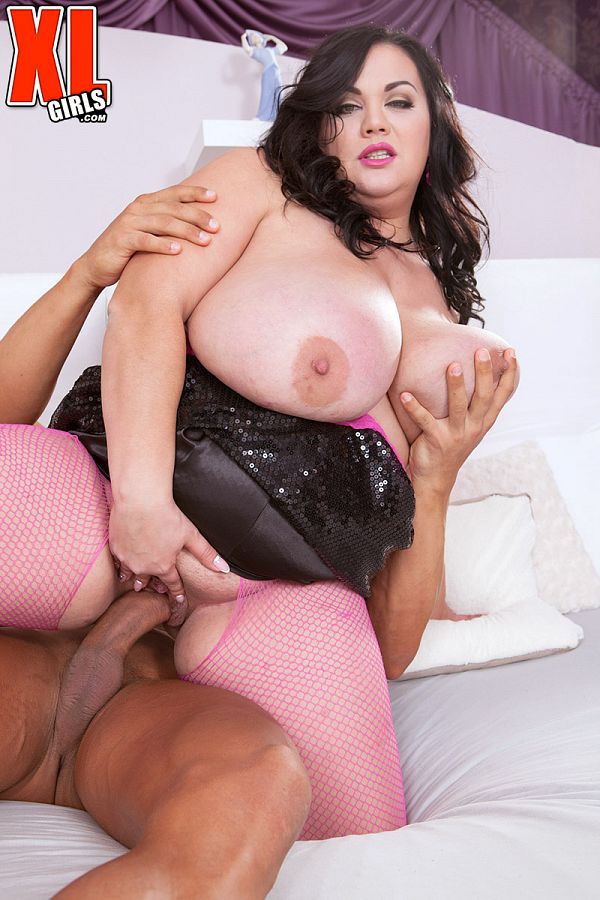 See More of Nila Mason at XLGIRLS.COM!