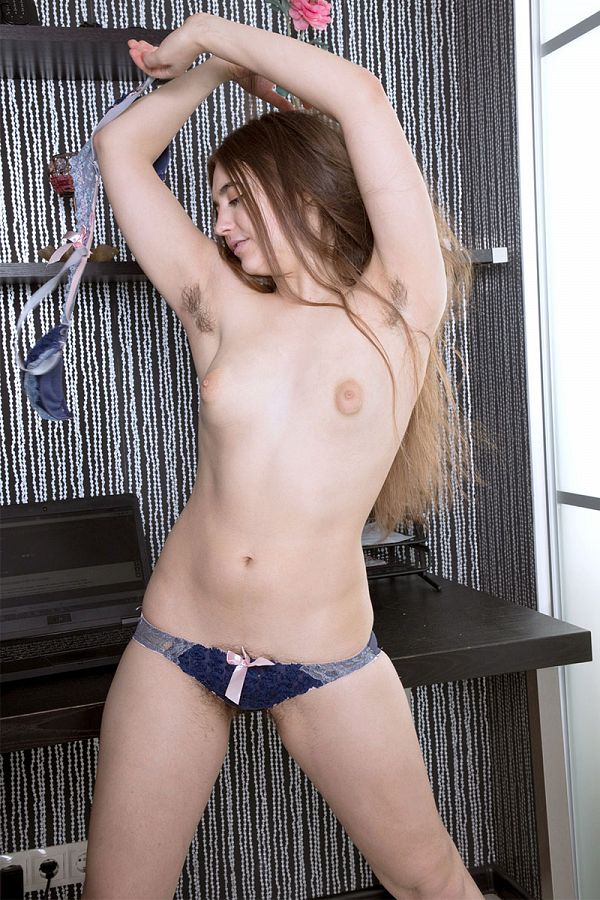 Even though Alisa doesn't speak much, she conveys a lot of sexy emotion through her expressions as she makes herself cum. Her puffy nips are just perfect.

An interesting phenomenon our editor noticed while reviewing Bush Baby sets is that more often than not, girls with big bushes tend to have meaty-lipped pussies. In fact, he can't remember the last time we had a Bush Baby with an innie pussy. That's not a complaint, though. There's nothing better than thick, juicy labia wrapping around your fuck stick. Meaty pussy envelopes you in a woman's hot, wet sex.

Alisa told us that she hasn't shaved her pussy, legs or armpits in four months. Why did she decide to take a razor hiatus? "I do this every year," she explained. "It's cold here in Orekhovo-Zuyevo, my hometown. I shave in the summer when I go swimming because I enjoy wearing revealing bikinis, but I like to grow out my fur in the winter. My boyfriend loves it because he gets to enjoy all of the styles."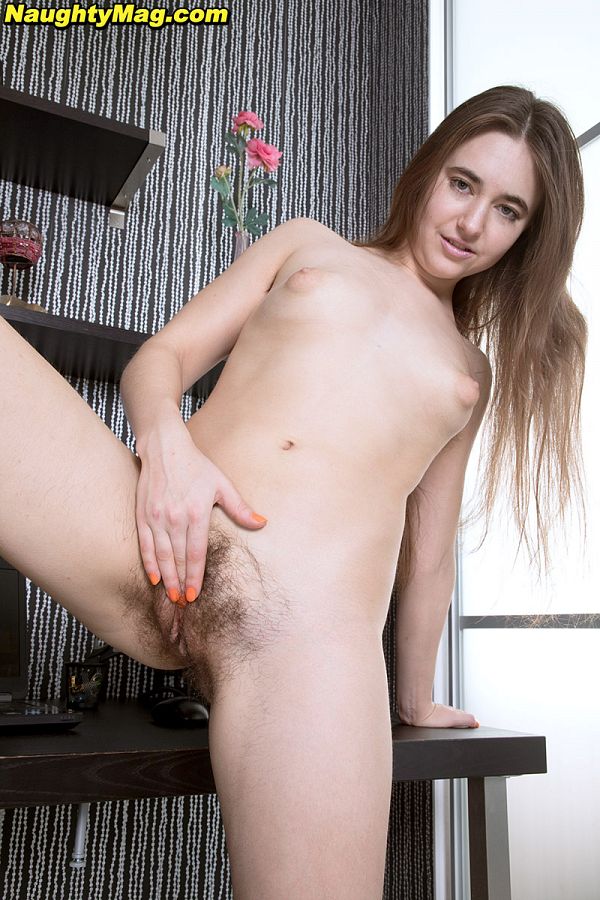 See More of Alisa at NAUGHTYMAG.COM!