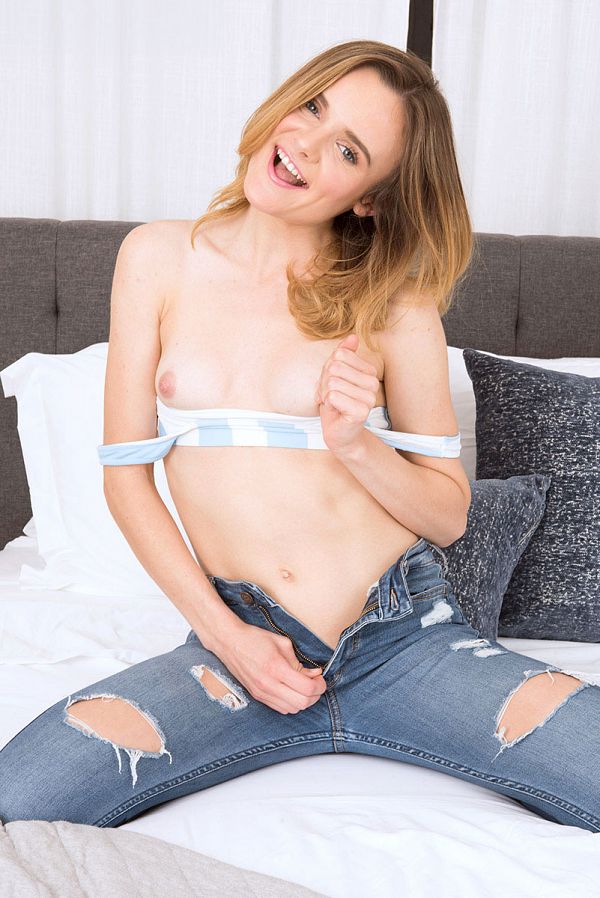 Lives: Lansing, Michigan; Occupation: Cashier; Age: 21; Born: August 23; Ht: 5'6"; Wt: 120 pounds; Bras: 32B; Panties: Bikinis or thongs; Anal: Not that into it; BJs: Cum on my face; Masturbate: Of course.

We asked Addee what she was like growing up. "I was a good kid. I did my homework, helped my parents and had a strong group of friends that I really liked. I definitely would have never predicted that I would end up doing porn!" But here she is, masturbating on-camera for the first time. "I'm nervous, but I love masturbating, so this should be, like, second nature for me.

"When I masturbate at home, I rub my clit with my vibrator. Sometimes when I'm really horny, I'll finger myself for a long time and bring myself to orgasm nice and slow. It's more work to do it that way, but the payoff is awesome."