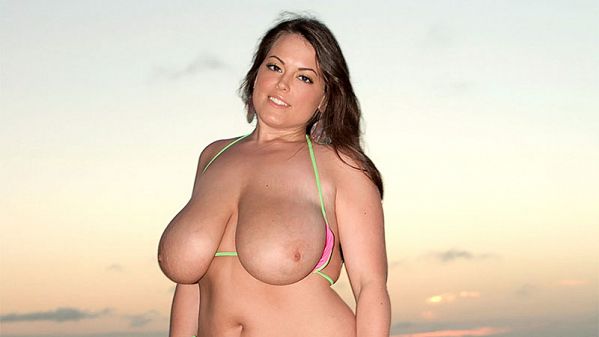 The beauty of the tropics is meaningless next to the beauty and voluptuousity of Taylor Steele. Taylor worked in a McDonald's for four years. They did not deserve her.

It's a tough job photographing beautiful girls like Taylor, princess of Canada, in these gloomy locations year after year but someone's got to do it.

Editor Dave noted "Taylor loves showing off her big tits and big butt (something she's rightly proud of) in tight tops and shorts, and she loves talking about sex, and she sees herself as a bit of a gangsta, too, but in a way that's cuter than any gangsta-wannabe I've ever heard."
See More of Taylor Steele at PORNMEGALOAD.COM!