On-location With Jeannine Oldfield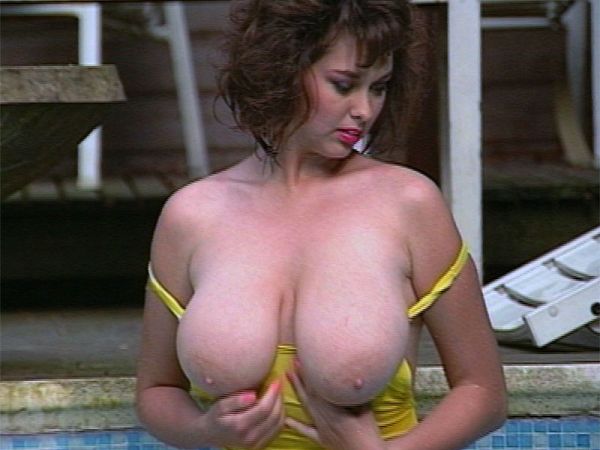 "Jeannine Oldfield was studying to be a chef when she first called John Graham's London photo studio inquiring as to whether he was looking for models," recalled SCORE founder John Fox, who first met Jeannine in Las Vegas during the Consumer Electronics Show in January, 1989.

"John [Graham] knew he had a great model in Jeannine Oldfield and began to photograph her as frequently as their schedules allowed. Jeannine, being a student, was thankful for the jobs and had obviously become quite comfortable with nude modeling. After all, she had contacted us in the first place, right? And models who contact photographers rather than the other way around often are the type who get a sexual thrill out of being nude in front of the camera."

In this very rare video straight off the original tape, Jeannine is at poolside on-location. She wears a two-piece sundress and changes into a neon green one-piece swimsuit similar to the suits the girls wore on the TV show Baywatch.

John directs her every step of the way and her posing includes a lot of bouncing in the pool and some naked running. He keeps the lovely brunette busy and active. No standing and slowly removing clothing here. Boobs in motion was the plan.

Later in the video, Jeannine oils her beautiful body on a recliner. The sound of jets overhead in the distance is one of the problems a photographer might encounter shooting on-location. One of the great big-bust stars of the late 80s and early 90s, Jeannine was always Jeannine and never acted like a star even though she was every inch a star.