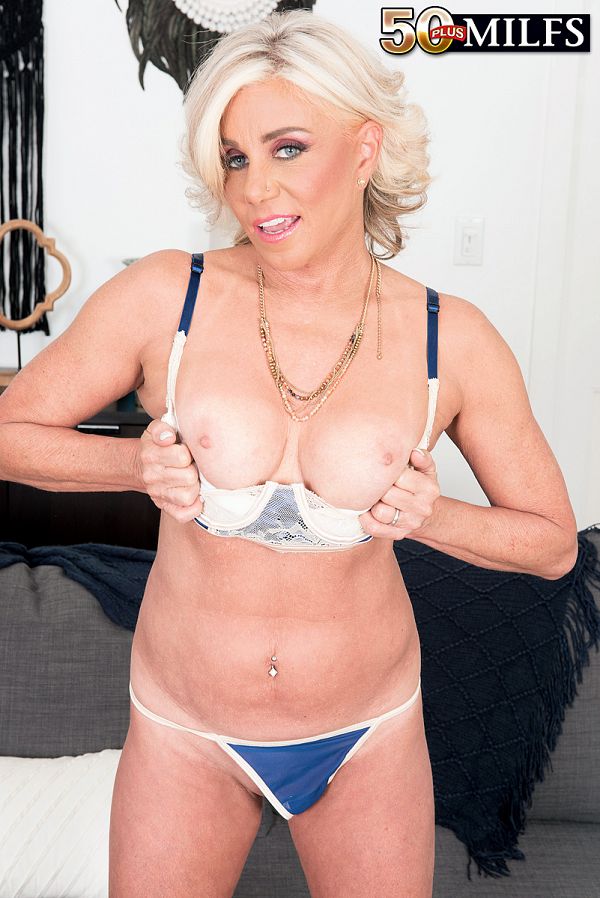 Payton Hall, who's now 56 years old, has come back to play. In this scene, the first for her since 2013, when she sucked and fucked a big, black cock, Payton shows off her hot body and fucks her pussy with a funky toy.

When Payton first came to us, she was a real-estate broker and a swinging single who had sex on-camera for the first time. Well, Payton enjoyed that experience so much that she kept doing it. We enjoyed Payton so much that when she got back in touch with us and sent us her new test shots, we said, "Sure, we'd love to have you back!" So here's Payton, not looking a day older than she did back then.

"It's great to be back," this mother, grandmother and divorcee said. "I came out here about six years ago and shot for you, and that was one of the first scenes I ever shot. When I came here, I thought, 'Oh my god, this is so fun. This is what I want to do all day every day.' And now I'm back here in beautiful Miami. I'm super-excited because I'm going to do some very hot scenes."

You'll be seeing those hot scenes all week: solo photos today, solo video tomorrow, then XXX photos with a really young guy on Wednesday and XXX video on Thursday.

So this week, 50PlusMILFs.com is at Payton's Place.