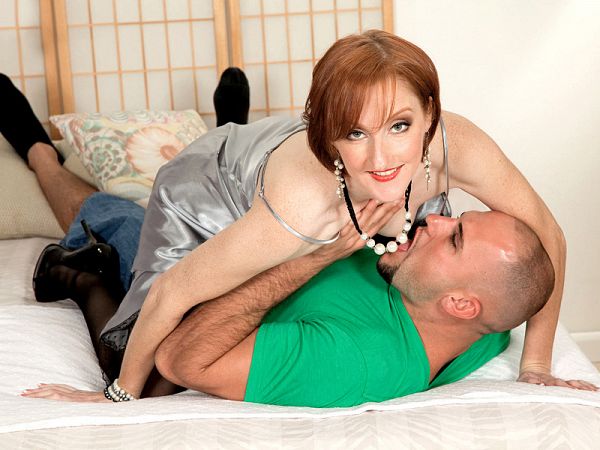 Layla is a 40-year-old divorcee. When this video opens, she's sitting on a bed wearing a nightgown and stockings. She's looking very sexy. She's not looking at all like an assistant principal, which is what she used to be. And now she's here, with us, fucking a hung stud, making a big change in her life. A VERY big change.

"This is much better," she says.

Amusing part of the interview portion of this video: Layla laughing when the interviewer says she has great boobs. And she does have great boobs. They're small and perky, perfectly shaped.

She also has a furry, red-haired bush that JMac cums on at the end.

We have a feeling that Layla is never going back to school.
See More of Layla Redd at CREAMPIEFORGRANNY.COM!