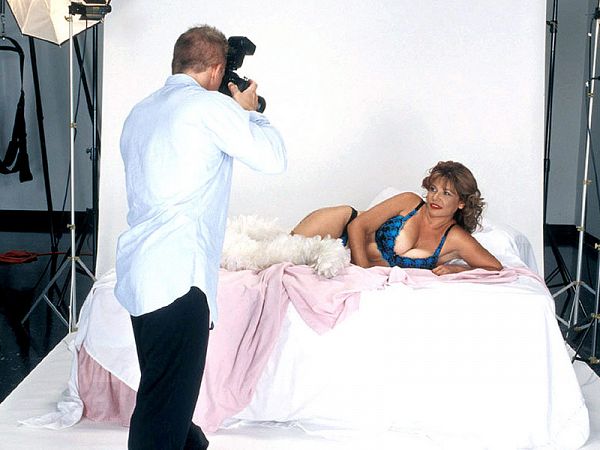 "I need to have sex at least five times a week," said 40-year-old divorcee Veronica. "Fortunately, I have big tits. Most guys like big tits, so it's not hard to find volunteers."

Here, Veronica's having erotic pictures taken to celebrate her 40th birthday. When she complains to the photographer that she's not feeling sexy, he tells her she's so hot that he's had a hard-on since he picked up the camera. When the photographer runs out of film, she takes his cock in her mouth then offers up her big rack for a titty-fuck before getting boned in several positions. Then, just to complete the pretty picture, he cums on her face.

"Can I confess something?" Veronica said.

Of course.

"I was so excited by doing this, I went home and picked up another man to fuck."