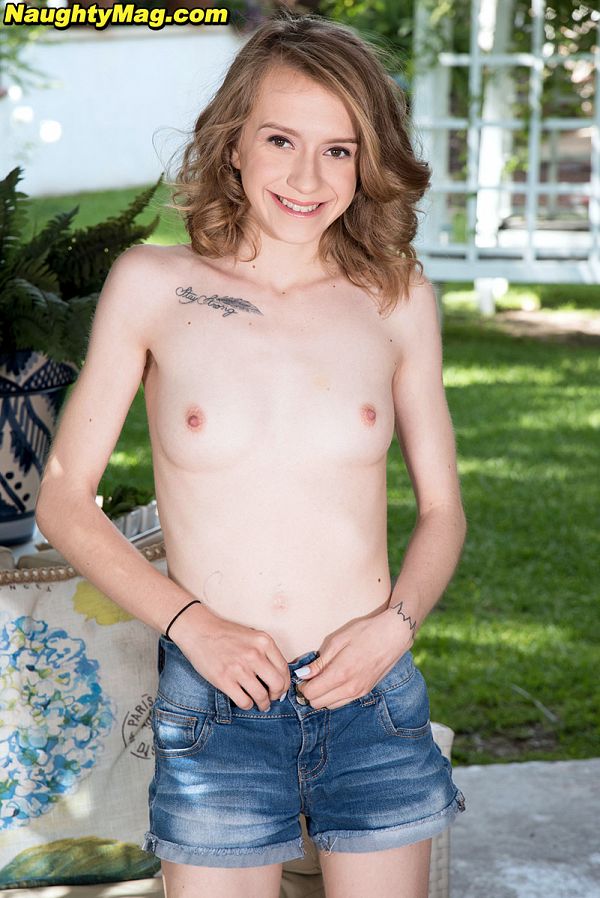 Occupation: Cashier; Age: 21; Born: November 16; Ht: 5'4"; Wt: 99 pounds; Bras: 34A; Panties: Lace; Anal: No; BJs: Spit; Masturbate: Yes; Lives: Issaquah, Washington.

"I work in a small store that sells jewelry and knick knacks," Kristy told our photographer. "I don't make a lot of money, but I really wanted to join my girlfriends on a trip down to L.A. When I saw your ad, I knew that was my ticket. I love watching porn, so I figured I'd try making some! This is the best decision of my life, and it came with a free vacation!

"I told all of my friends how I was able to join them. Some were judgy, but a couple of them were jealous. I think I'm going to try to convince them to give you guys a call so we can all do a shoot together!"