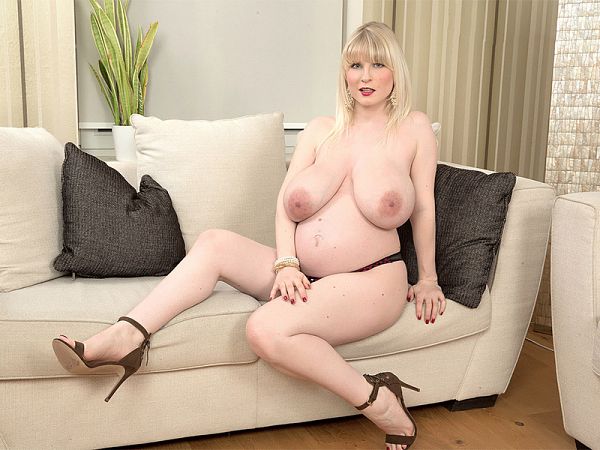 When she first came to us in 2014, German blonde Casey Deluxe was a pretty babe with a slim waist, a great body and natural tits that were just about big enough to get her into SCORELAND. Members and SCORE readers liked her, but Casey didn't have the mega-tits to become a superstar.

But then, two years later, Casey got in touch with us. She was pregnant and her tits were huge.

"My current bra size is 80J or 75L in EU size," Casey told us. That converts to a 34I-cup in the U.S. That converted Casey from borderline big-boob model to mega-boobed natural.

And by the way, Casey wasn't simply pregnant. She was nine months along, meaning the big event could've happened any minute, even during her shoots. It didn't, but it could have. I can count on one hand the number of models we've had who have posed at nine months.

Casey doesn't speak much English, but she did write, "I present to you as a gift my luscious curves. Many of you want to have new wank pics from me for milking your horny cocks. My belly is huge. Do you like my horny baby factory? I have such giant udders, I can barely stand up straight. My plum tingles constantly and is always wet."

They say pregnancy can transform a girl. It certainly did Casey.