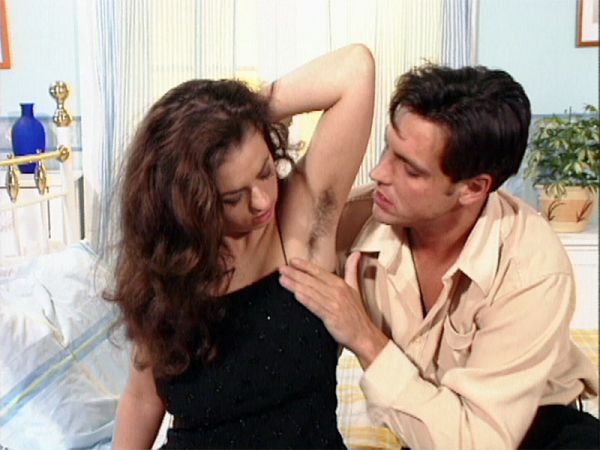 This scene was shot in London two weeks after Clare's 18th birthday. The hirsute beauty, a native of Scotland, debuted in the June 2000 Voluptuous magazine. Pictures of the slim and naturally busty Clare were published in SCORE magazine as well.

The director knew exactly what he wanted Clare and Lee to do and guides them throughout the entire raw 37-minute scene. Edited, it was under 20 minutes. Her friend Lee shoots his cum on her tits and into her bushy armpit, the director's choice. He urges Clare to extract Lee's spunk after the fucking like a coach urging a track star to cross the finish line.

Clare did competitive dancing in her native Scotland. Said Clare at the time: "I've always been a free spirit. Growing up dancing, it's very time-consuming and competitive. You practice, practice, practice. I never had any time for myself. I never dated. Now I'm living for myself."

Clare made the rounds of the UK porn studios and relocated to America for a time to do porn scenes on the west coast. By 2003, still in America, Clare had shaved her pussy and lost breast weight. Her British fans blamed the Americans for that.