According to Wikipedia, "Rockabilly, one of the earliest styles of rock and roll music, emerged in the early 1950s. The term rockabilly is a portmanteau of rock (from rock 'n' roll) and hillbilly, the latter a reference to the country music (often called hillbilly music in the 1940s and 1950s) that contributed strongly to the style's development."

Blah, blah, blah. The truth is that rock 'n' roll is foreplay. Rockers like Elvis Presley, Johnny Cash and Jerry Lee Lewis were banned from so many radio stations because their music said, "Let's fuck." And since Arianna Sinn's body is sex personified, Retro Rockabilly Arianna is the perfect theme for this pictorial. So take your cock out and stroke it to the music as Arianna plays with her tits and pleasures her pussy. Rock on.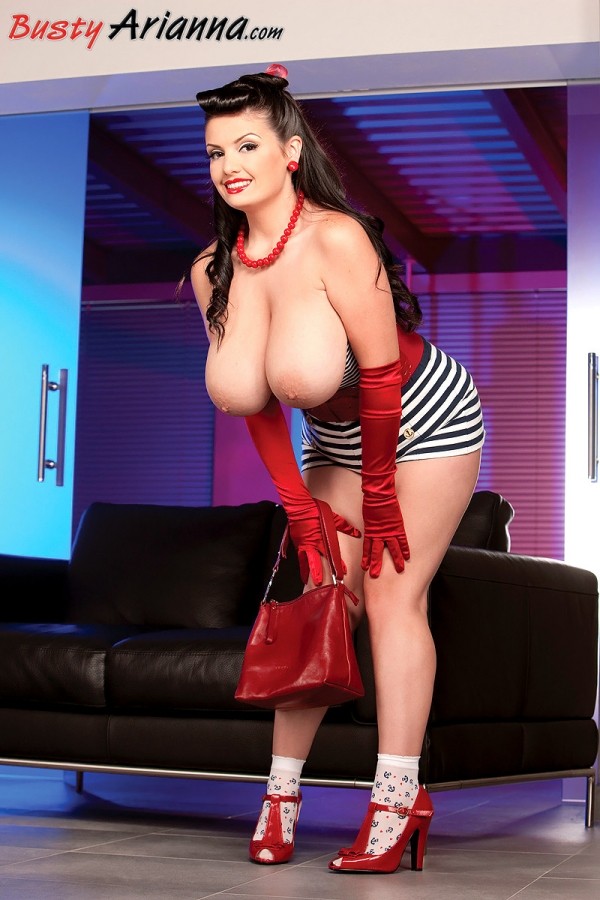 See More of Arianna Sinn at BUSTYARIANNA.COM!