"The '90s were a very special time for me," said American exotic dancer Deena Duos. During those glory years, Deena was one of the mega-boobed stars taking over strip clubs, TV shows such as Montel Williams and the many men's magazines that specialized in huge tits. As for doing hardcore porn like many of her contemporaries such as Lisa Lipps and Letha Weapons, Deena did very little.

In 1992, Deena was photographed in the California desert dressed like a cowgirl with fellow dancer and muscle-fitness star Lacey Legends and a horse that managed to photo-bomb most of the pictures.

In 1993, Deena brought a guy with her to fuck her and drop loads on her giant tits in several pictorials and a video. Deena had supersized her tits before arriving in England and the demand for her shows and photo-modeling had markedly increased. Tit-men round the world saw her enormous, tanned, bikini-lined breasts in her hands on the cover of July '93 SCORE.

By 1999, Deena was living in Las Vegas and studying for her registered nurse degree. She had no time to travel the night club circuit 30-to-40 weeks a year so she became a private dancer. If there's a city made for private strippers, it's Sin City.

"I really enjoy the one-on-one dancing, especially for my longtime fans who have always dreamed of spending time with me when they visit Las Vegas," Deena told us in the December '99 edition of SCORE.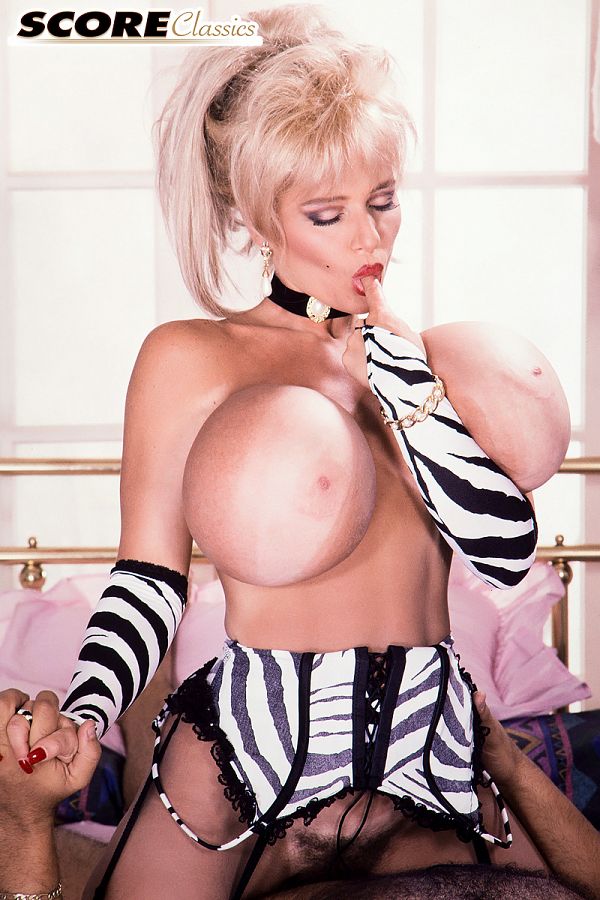 See More of Deena Duos at SCORECLASSICS.COM!