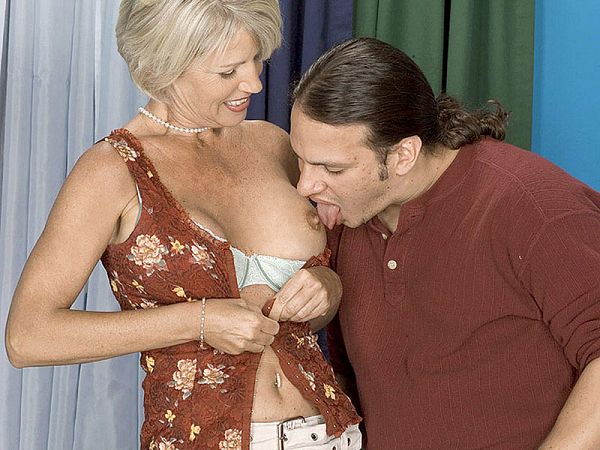 "I once had an orgy with some of my closest girlfriends, but this is much wilder," said Sherry, a 47-year-old MILF-next-door from Florida. "A lot of women eat pussy. Not many women fuck on-camera."

Sherry does. At least she does now. She's a businesswoman from Florida. If you ever see her around town, she's probably not wearing panties under her short skirt. She likes to show off her tits, too.

"I love to attract attention," said this divorcee. "I love to be on all fours getting fucked from behind. My man can massage my clit or maybe I'll do it myself. Most guys cum in my pussy or in my mouth. This is the first time a guy came on my face. I liked it.

"But that's no surprise. I like everything about sex!"