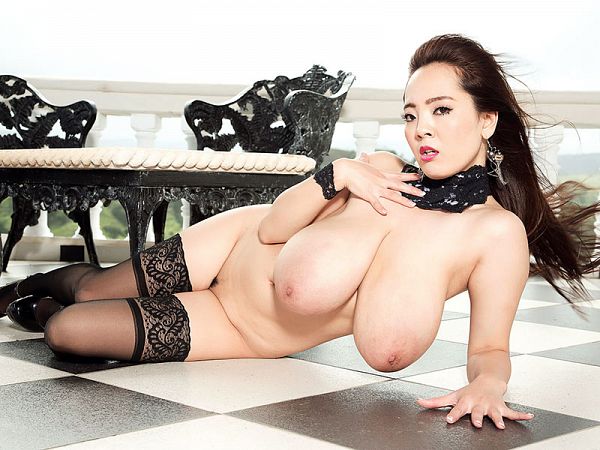 It was a blustery, stormy day in a tropical paradise on a cliff overlooking the sea. The forces of nature were acting up. And here comes another force of nature, female typhoon Hitomi wearing a fetish outfit hat comes off easily.

Hitomi braves the winds and steps out onto the terrace. She takes off her brassiere to once again show off her twin forces of nature, play with them and to rub her body all over. Neither wind nor rain can stop this super-girl from Japan.
See More of Hitomi at BIGTITHITOMI.COM!