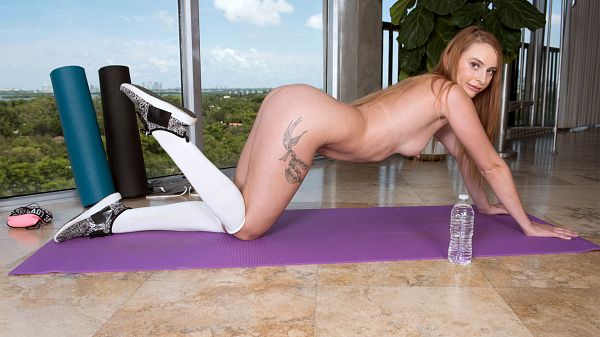 Age: 23; Born: October 23; Ht: 5'8"; Wt: 130 pounds; Bras: 34B; Panties: Usually cheekies; Anal: Yes; BJs: Usually spit; Masturbate: Everybody does.

Xeena was nervous about shooting her first nude pictures with us, even though she tried stripping once. "There's a difference between showing your tits to a roomful of people and full-on masturbating for the entire world. I'm more nervous about doing this, but I'm also more excited. I love showing off my body.

"One time, I had a threesome with a couple. The guy was a friend-of-a-friend, and he texted me to let me know his girl thought I was hot. Then he sent me a picture of her boobs. I thought she was cute, so I drove over and had a drink at their place. Then she and I hooked up and I ate her out. Then he joined in and brought out a bunch of toys. I had a great time fucking them both."