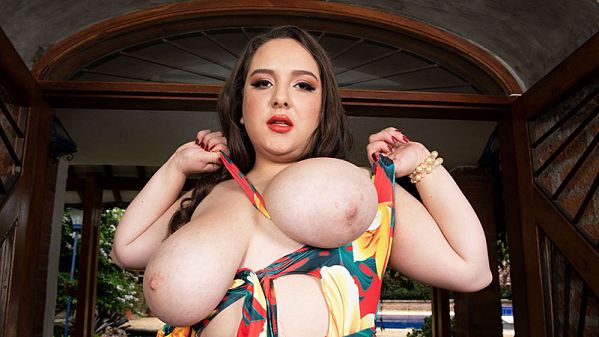 Another proud Colombian hottie with a killer body, Sofia Deluxe jumped at the chance to be an XL Girl. Her sex appeal, face, body and beautifully shaped big boobs make this sexy Latina a winner. The camera loves her.

The Colombian tit squad of Sofia, Isa Gomez and Sofia Damon have matched the high standards set at XL Girls by the eastern European girls over the past few years.

"I was the girl with the largest breasts when I was growing up and I still am the girl with the biggest breasts where I live. I like to attract attention with my breasts. I enjoy it. It makes me feel good. So for that, I wear low-cut blouses to show my cleavage. I am very proud of my boobs."

Sofia doesn't speak English, like most of the Colombian tit squad, so our editors add captions. Even so, Sofia and her moves speak to every guy, no matter the nationality and language.
See More of Sofia Deluxe at PORNMEGALOAD.COM!