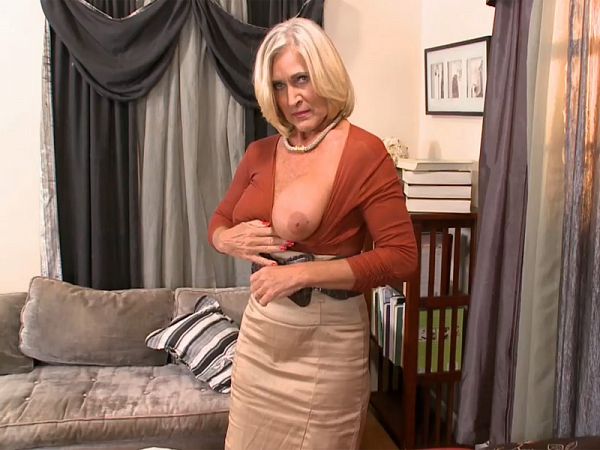 "I'm very much an exhibitionist," said Katia, a super-sexy Southern belle who has lived in Alabama her entire life. "To give you an example, most people who know me know I shave my pussy. That's because I flash it all the time. And I'm very proud of my tits. I show them off every chance I get. So the people who know me won't be surprised by this at all. In all honesty, they're kinda expecting it."

Okay, so the people who know Katia won't be surprised by the sight of her baring her D-cup tits and spreading her perfectly-shaved pussy for all the world to see. But they may be surprised to see her sucking, fucking and getting boned in the ass at YourMomLovesAnal.com.

"That might surprise them," Katia said. "But then again, everyone who knows me knows I have a lot of sex."

In this scene, Katia talks dirty to us. She tries on some sexy lingerie, including a crotchless number. She fingers her beautiful, shaved pussy, models her big, firm, round ass and then fucks herself with a pink dildo that a fan sent her. Yes, of course she puts it in her ass.

"What a birthday gift!" she says, moaning. "Yes, I'd love your hard cock in my ass. The harder the better."

As she spreads her 50something cunt and keeps fucking her asshole, you'll see why we love classy Katia.