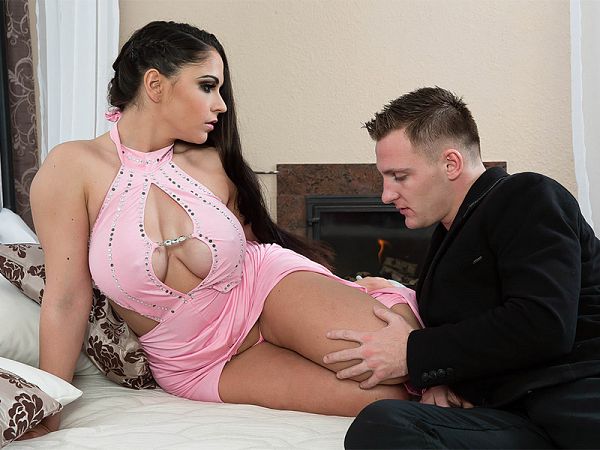 "This is the most-fun thing I have done," said Marta LaCroft, a rare SCORE Girl from northeast Spain. "Modeling and making porn videos is the kind of life I want to have. And I like sex. In porn, I can get all the sex I want. I can have sex every day."

On this day, she has sex with a hung stud. She sucks his cock. He eats and fucks her shaved pussy then cums all over her pretty face and tan-lined tits. And by the way, there's no doubt Marta can have sex any day, whenever she wants.

She's a girl who loves attention. She loves that you're watching this scene and jacking off. Check out how often she looks into the camera while she's fucking.

"No bra is best," Marta said. "When I go out, I wear a mini-dress and no bra. I like attention, a lot of it. I like to show my body to guys so I became a model in Spanish magazines and a porn star. I like sex. I go on webcam, too."

Marta also said, "I like it when a guy plays with my feet and kisses them and, of course, plays with my big tits and pussy and licks them. One guy said to me, 'The heavens are crying because they lost an angel.'"

Yeah, but we gained a SCORE Girl. One who fucks.