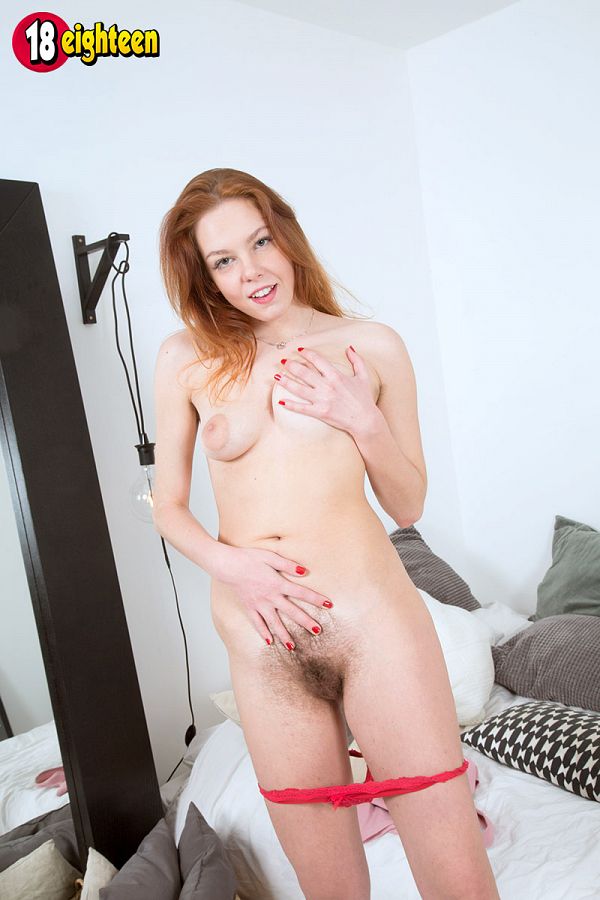 Candy's bush is not for the faint of heart. It's full-blown!
Pubic hair can come in many styles, from landing strips to full Vs and, in Candy's case, completely au naturel. "I got sick of shaving and stopped one day," she told us via email. "My bush kept growing and growing. There were days I wondered if it would ever stop growing, but I think I'm at my maintenance point now. The more it grew, the more I liked it."

What do you like about having such a wild bush?
"It sets me apart from the rest. Maybe older ladies have big bushes 'cause they grew up when no one really shaved their pubes. But barely anyone my age has a bush like mine. I know not everyone is going to be into my massive bush, but I'll tell you, the guys who are into it are really into it. They'll bury their face in my bush and eat my pussy for an hour. That's totally fine by me! They love how my bush traps my scent."