Super-busty Kellei's Day At The Pool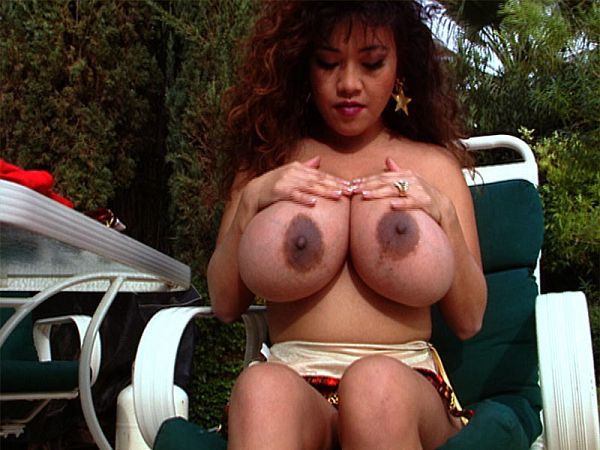 Kellei G. made three appearances in SCORE magazine between 1996 and '98 and blew us away with her boob power. This video matches her poolside layout in the June 1996 issue. She wore white thigh-highs and a bra in her pictorial for the April 1998 issue. Lastly, in the Holiday 1998 issue, Kellei was photographed dancing and collecting dollar bills with her mouth at a strip club in San Diego, California. There are a few more pictorials that didn't make it into the magazine.

Kellei was a Filipino-American from California who decided to join the mega-boob girls of the 1990s. Her 50-28-38 measurements that required a 42GG bra attracted the attention of the big-bust specialists. There are very few Asians with super-tits and that exoticism was a major plus also. A San Diego photographer named Tim Hamill and the British SCORE team both shot pictorials of Kellei. She had no interest in doing hardcore porn with men.

This raw, unedited video was directed and shot by one of the Brits in California. They begin with Kellei reading a magazine at poolside. She oils her huge tits, plays in the pool with a spurting garden hose, rubs her very dark nipples, and on a lounge, rubs and fingers her neatly-trimmed pussy.

Kellei's career was very short. She got pregnant not long after she was filmed and she quietly faded from view.