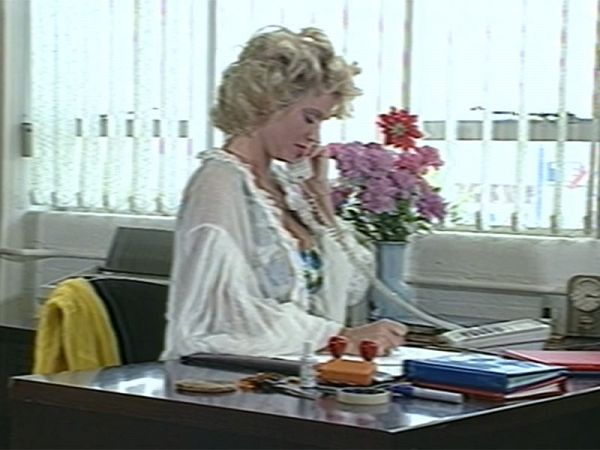 A fantasy that never gets old, the sexy secretary or office worker is just as hot today as it was in the past. It'll be popular thirty years from now. A blonde bombshell in the Marilyn Monroe mold with a pretty face, a beautiful body and 48-inch tits, Suzie Boobies was a popular feature exotic dancer in the late '80s and early '90s. Her pictorials were in every big-bust magazine of the time and she knew the value of exposure in print and videos.

One of her favorite things to do during her show was to lift her tits to her mouth and slowly lick her nipples and stare at one of the club customers sitting close to the stage. Suzie said she didn't mind if she spotted a guy in the club masturbating while he watched her on-stage. She considered it a compliment.

"I'm happy guys want to fuck my tits if they enjoy it. I would just rather be fucked in my pussy. I like to give long, slow blow jobs. Guys should always lick pussy. Some guys don't. I prefer men who will take care of my needs and like to try new things. I have no one favorite position."