We're the type of guys who have a healthy appetite, which is why we love our latest chick, Mia Milan, so much. She's got a thick booty ass-guys dream of taking a big bite out of--and we're never too full for seconds. That's a good thing because Mia is never too full for a thick piece of man-meat either.

"Oh, let me suck your cock," she says as she bounces her ass on our boy Juan Largo. "I can feel it through your jeans."

This definitely isn't Mia's first meal, because this chick has no gag reflex. She slides her full dick-sucking lips all the way up and down his magic stick and down her throat. That's just the appetizer, though. The main course is a pussy-full of dick.

Mia hops on top of Juan's cock and pops and drops her ass and pussy on him. Then, Juan flips her onto her side and beats her pussy up.

"Oh, open that pussy up," Juan says as he's fucking her. "Give me that good pussy."

Juan knows that no meal is complete without dessert, and he's more than willing to serve Mia a healthy serving. After smashing her pussy doggy style, he pulls his cock out, strokes it and drops thick layers of his man-batter all over her face and into her mouth. Mia lustily laps it up.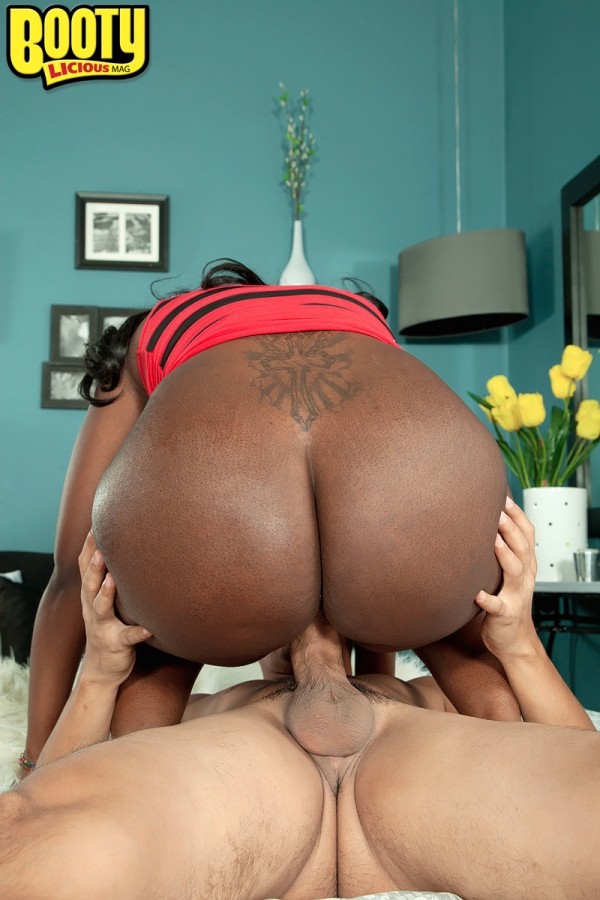 See More of Mia Milan at BOOTYLICIOUSMAG.COM!