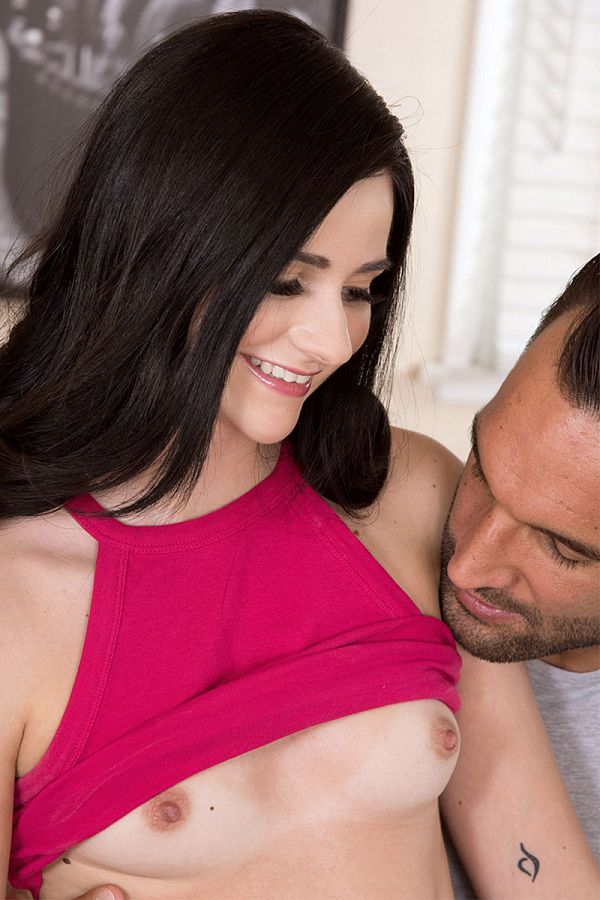 Age: 19; Born: July 2; Ht: 5'6"; Wt: 121 pounds; Bras: 32B; Panties: Usually thongs; Anal: Nope; BJs: Swallow; Masturbate: Sometimes; Lives: Scottsdale, Arizona.

Violet is a teen-lover's dream. Her doe eyes, small tits and tiny body are perfect for ball-draining fuck sessions. Don't believe us? Take a look at the evidence, seen here. "I was a prude back in the day, but that's not me anymore," she told us. "Now I'll do just about anything.

"I'm pretty good at giving blowjobs, but I still struggle with big cocks. My first boyfriend had a normal-sized dick, and I perfected my technique with him. I'm a nerd, so I used the scientific method to teach myself how to give good blowjobs. I sucked him every day for a week, figuring out what made him cum fastest. Now I'm practically an expert.

"I fucked your stud the same way I fuck in real life. I love putting on a show, and that's true even if I'm only performing for the guy I'm with. I don't have big tits, and I don't do anal, so I figure I might as well give my all every time I screw. I always like to do at least three positions, and I like telling guys that they can cum wherever they want.

"Your stud was awesome! I'm so glad I'm doing porn now because I can only fuck guys who know what they're doing. I had a streak of boyfriends and hookups who busted in under a minute. That's fucking weak! I need at least fifteen minutes of penetration if I'm going to cum, and if I'm not going to cum, what's the point of fucking?"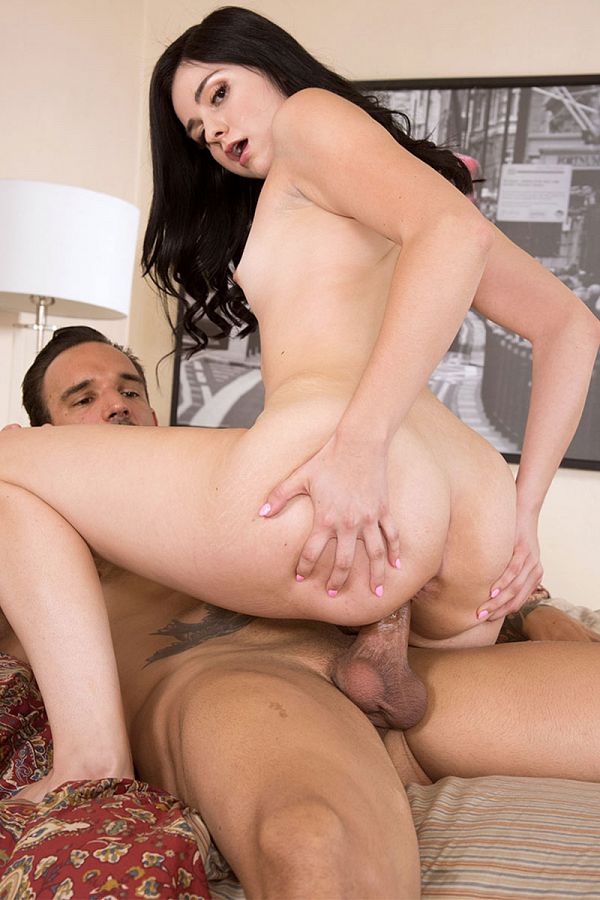 See More of Violet Rain at NAUGHTYMAG.COM!