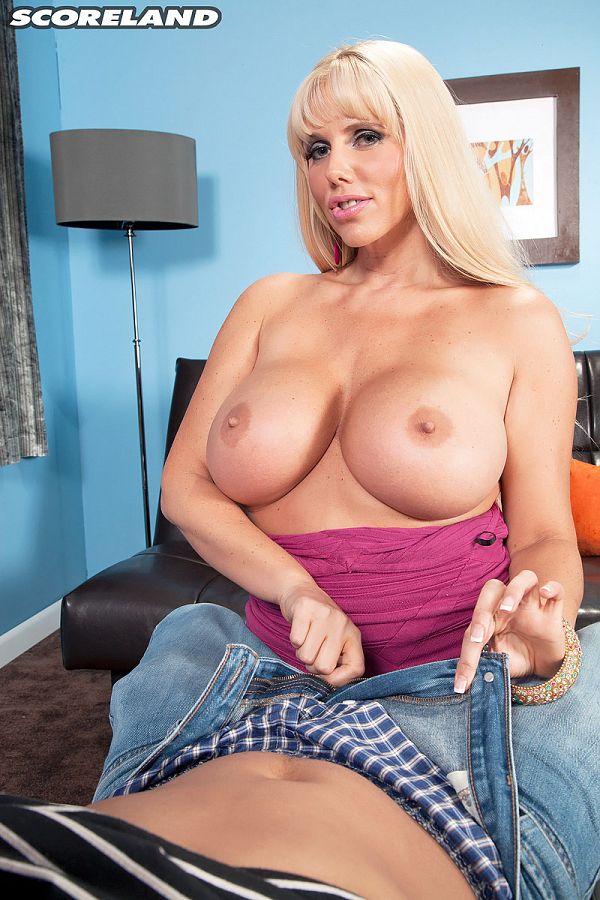 Let's give thanks for hot busty bitches like Karen Fisher. Karen's big jugs are falling out of her strapless tube dress, for starters. This tall blonde knows exactly what guys like to see.

"I was at the movies, and I was ordering popcorn, and this teenage boy behind the counter didn't look at my face once the whole time. He was just looking at my cleavage, and I thought it was pretty funny."

Something Karen once said always puzzled SCORE's editors: "Sometimes I think my boobs look smaller. But sometimes I do think they look big. Usually men who are attracted to me like large breasts, but for some reason, they don't try to tit-fuck me. Most guys don't even ask, which is strange because my breasts are what most men are attracted to. Most guys don't cum on my tits. Most guys just cum in my pussy."

Karen has sucked many cocks in her long porn career. She was asked why she likes sucking the cock-head so much. She replied that it's the best part.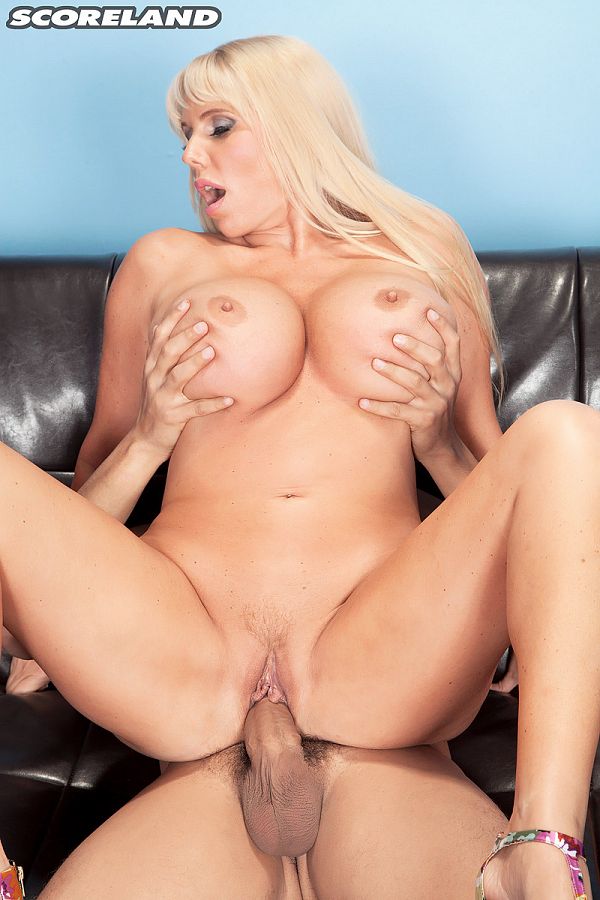 See More of Karen Fisher at SCORELAND.COM!