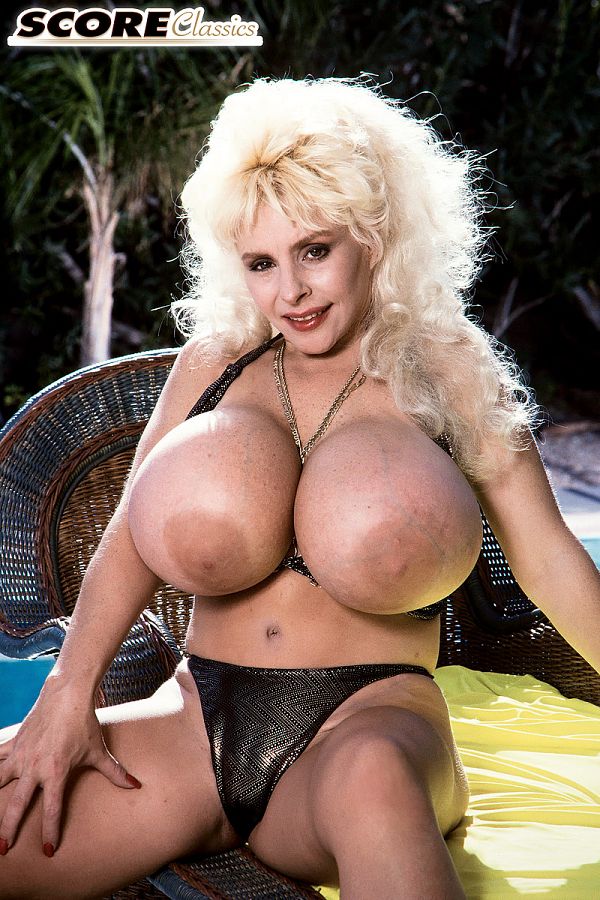 "My sister, LuLu, and I are different when it comes to baseball," said Toppsy Curvey, who was known as the Kissing Babe because she would run out on baseball diamonds to kiss her targeted player. It was a gimmick originated by Morganna, The Kissing Bandit, and a stimulating and titillating topic for sports writers.

"LuLu likes baseball, but she doesn't know anything about it compared to me. It was my idea to run across baseball fields. She was the first to run across a field in Canada, and I would have liked to do it with her because we're sisters and it would have been fun, but she beat me to it."

Toppsy and LuLu were two of the best-known strippers on the mega-boob club circuit in the 1990s. They both appeared as guests on the TV talk shows, such as Jerry Springer and Jenny Jones. It was the peak of tit fever on American television. Some of these shows are posted on Youtube by boob fans.

Lulu is still active today, doing private fetish shows.