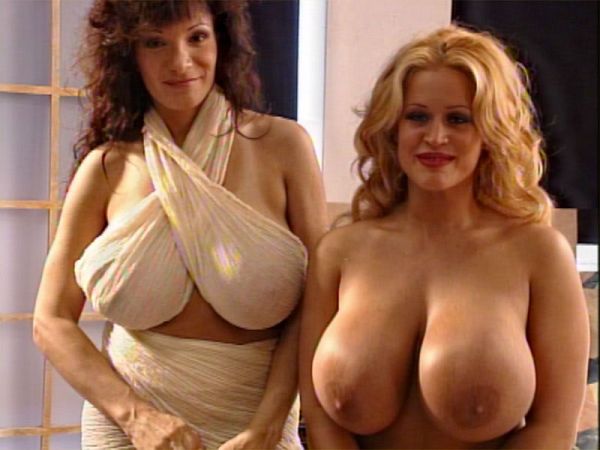 This girl-girl of American strippers Busty BriAnna and Tawny Peaks was shot in April, 1996. Both girls were big names on the big-bust feature dancing circuit in the States. The theme borrows from bawdy Victorian novels and short stories about oversexed, slutty maids and mistresses. There's loads of tit-mashing in this scene; bushy pussies, too.

Tawny's PVC maid costume is a fetish number and she looks perfect in it. The tub they eventually get into is too small for the two of them...or should we say the four of them.

Tiny Tawny was ten years younger than BriAnna so the fantasy of maid and mistress works, although it would have worked just as well if BriAnna was the older, assertive maid and Tawny the daughter or cheating young wife of the lord of the manor.
See More of Tawny Peaks at SCORECLASSICS.COM!