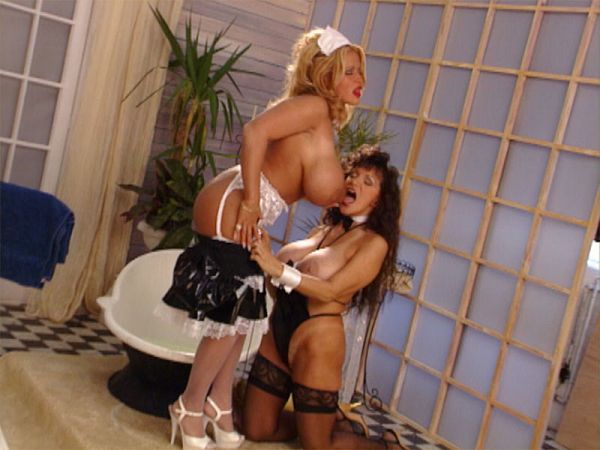 Tawny Peaks is the maid. Busty BriAnna is the mistress. The tub they soak in isn't big enough for both of them and their giant tits but they make everything fit. This video is so long, it's been split into two parts. Possibly the photographer was so smitten by these kittens that he had to make the time with them last longer.

Tawny's maid costume was from a fetish outfit supplier. This scene was shot in London in April, 1996. Tawny and BriAnna were American exotic dancers. Tawny was a regular SCORE Girl and sailed on the first Boob Cruise in 1994.

Originally known as Titsianna, BriAnna appeared in several SCORE pictorials and videos. Although she was also an escort, BriAnna would only perform on-camera with women, no guys. Her last SCORE magazine layout was in the July, 1999 issue.

This unedited SCORE Classics is straight off the original tape.


See More of Tawny Peaks at SCORECLASSICS.COM!