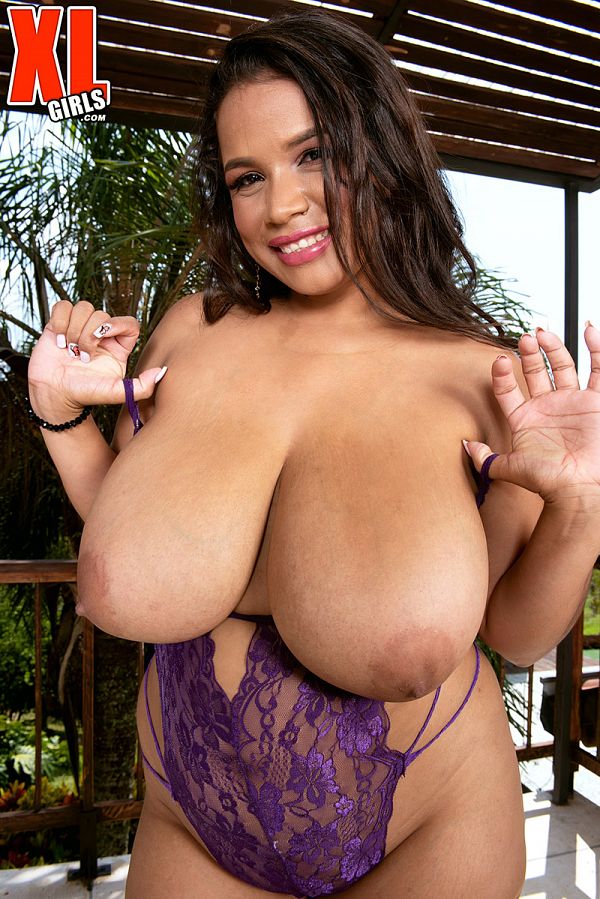 Prepare to be dazed and boob-drunk once more by the titillating talents, big, heavy breasts, winning smile and super-curvy body of mucho sexy Isa Gomez. Boys, we're talking wife material, a girl who would be your everything.

Isa began developing at 14. No other girls came close to her chesty charms. "I had the biggest breasts," Isa said. "So to find bras that fit can be a challenge."

"I go online to do cam-shows, but in person, I can be shy at times and, honestly, I don't socialize much."

Isa has an interesting sex fantasy. "I want to make love on top of a tree. I also want to give a man a rim job. I am a completely assertive girl. I love to give and receive oral sex and that satisfies me best. I may have sex three or four times a month. I like a man to give me a lot of foreplay centered around my breasts. He should kiss my tits and suck my nipples for a long time. He has to be sincere about it, not do it because I love it."