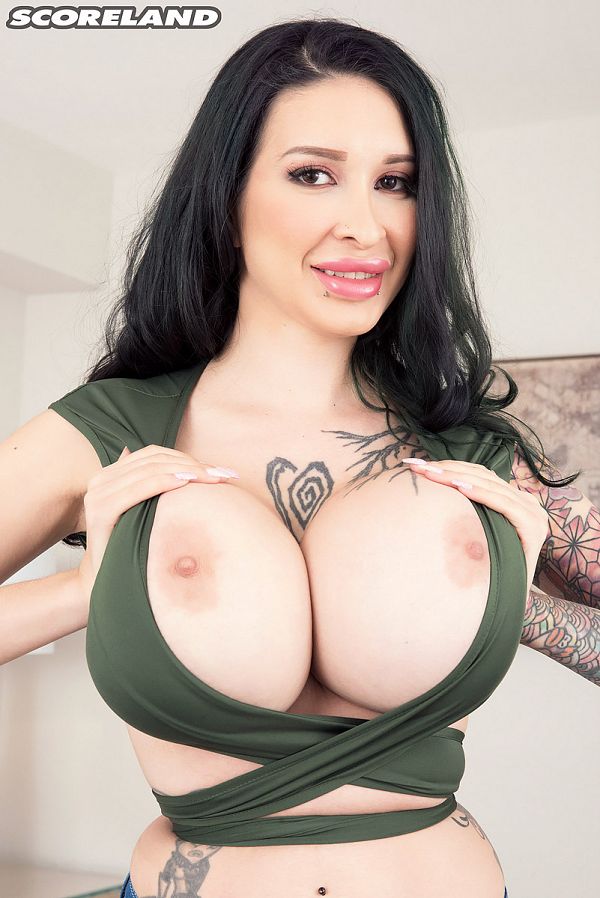 Ariane Saint-Amour has shown us just a few of her Latex outfits. Here, Ariane tries on some of her many tight titty tops, her big boobs stretching them to the maximum. When Ariane's tight tops show ends, her boob and pussy show begins. She spreads her pierced pussy and rubs in a circular motion while her other hand rubs her nipples.

In the video portion of this scene, Ariane talks about her cosplaying background, her piercings and what her day is like (or night, since her daily schedule is reversed). She discusses her tattoos. All of them tell a story and have personal meaning to Ariane. One of the tattoos on the side of her left calf is of herself.

Ariane has become one of the most-famous of all the many cosplaying models. She attends the conventions as different comic book characters, achieving perfection in many of her costume designs.