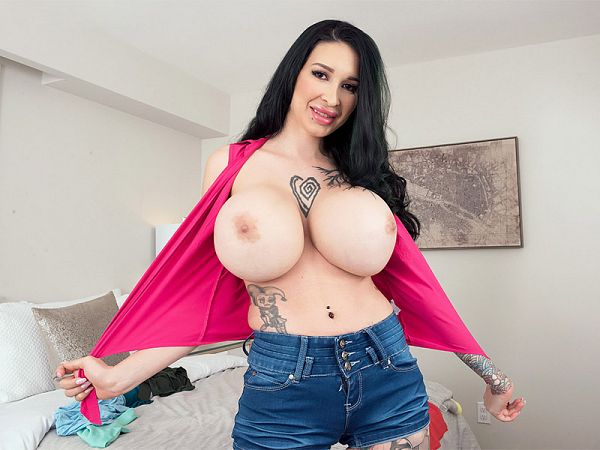 Super-slim, super-stacked Quebecoise Ariane Saint-Amour talks about her background, her tattoos, piercings, bras, cosplay and more in the opener of this scene. She lives in Montreal and calls herself a vampire because she sleeps during the day and is awake all night. (Note the fangs.) She owns three cats and jokes that she's a "crazy cat lady."

Ariane likes to work out when she gets up (and her body is proof that she's successful at it). She does her stationery bike, usually in a tank top and panties. After that, she checks out her social media accounts and does her shoots.

Ariane's interest in cosplay began by attending Comic Con. Today, she's considered one of the world's leading models in cosplay, fetish and Latex wear. We've seen photos of Ariane as Lady Deadpool. Her costumes are Hollywood studio-level quality. After her chat, Ariane tries on tight tops (some tits 'n' ass slow motion is added) then she gives her boobs and pussy some pleasuring.