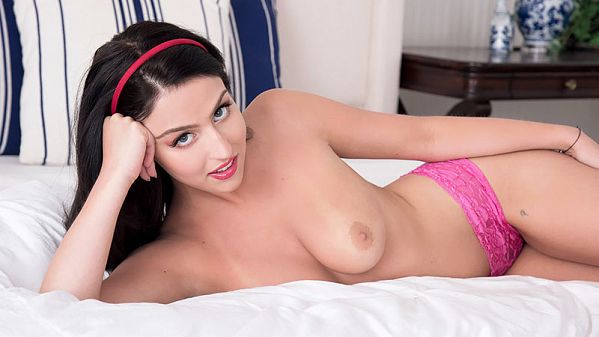 Occupation: Student; Age: 21; Born: May 12; Ht: 5'5"; Wt: 113 pounds; Bras: 34C; Panties: Thongs; Anal: I love anal play; BJs: I think it's required; Masturbate: Every day!

Good news! The last time we spoke to Jade, she was looking at grad schools in LA. She made up her mind to move to California, and we think shooting for us helped her choose. "I realized that I could make some extra money while going to school by shooting pictures occasionally. I'll have to hide it, though. I could lose my scholarship if the school finds out!

"I like hookups as much as the next girl, but nothing compares to making love with someone you really trust and love. I almost never cum during hookups, but I can't help but cum when I have sex with a boyfriend.

"As part of my degree program, I'm going to have to tutor incoming freshmen. I'm not planning on fucking any of the guys I tutor, but I've always had a fantasy of being a sexy teacher who screws all of her students. If the right guy comes along, I might have to indulge myself. I know it's probably a bad idea, but you only live once, right?"