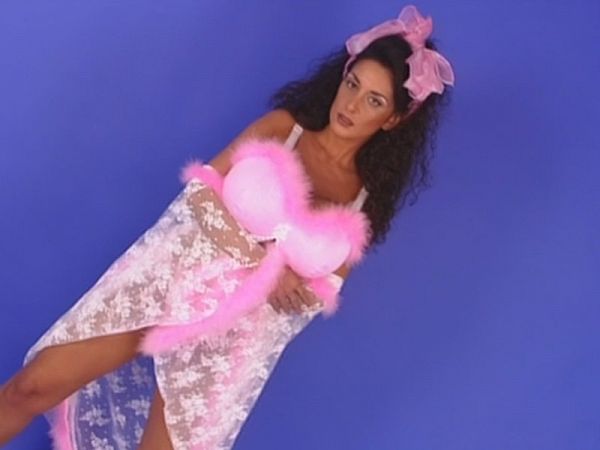 The five-time SCORE magazine (October '95; October '96 with Candy Cantaloupes; November '98 and other editions) and Boob Cruise '98 model and exotic dancer from Dearborn, Michigan has been totally off the radar since 1999.

In July of 2013, an email arrived from a SCORE fan.

"Interesting thing recently. I spent a weekend in Detroit and, lo and behold, across the street from my hotel was a strip club. I naturally had to stop in and check it out. While I was there, I got dances from Rachel Rocketts, of all people. She was a house dancer, not an advertised feature. She told me she had been in SCORE and done the Boob Cruise. It was a place called Bouzouki in downtown Detroit a few blocks from Ford Field and Comerica Park.

"I walked in and she immediately caught my eye. I asked her for dances and she introduced herself as Rachel Rocketts, which sounded familiar, but I wasn't sure. I named off several big-boob entertainers I've met and she knew several of them. She did great dances. Boobs looked pretty much the same. She had blonde highlights. Very pretty woman. If I would have been with her much longer, I probably would have cum in my pants."

The last we know, Rachel left Bouzouki and now dances at the Silver Cricket in Dearborn. If anyone ever goes there and meets her, tell her SCORE says hello.