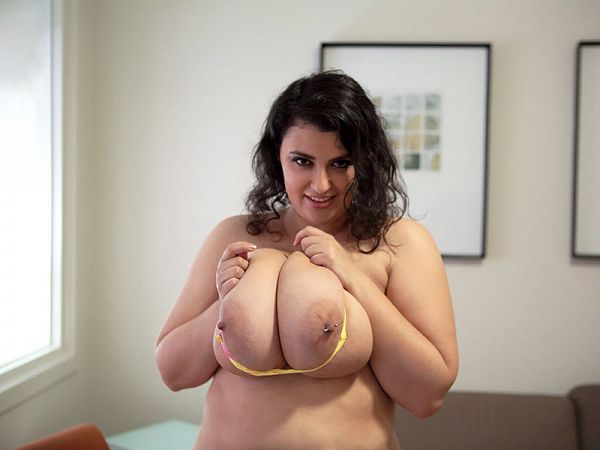 One of only a handful of XL Girls from Australia, Rose Blush has remained on the Top Rated board since her debut and it's easy to see why. Rose squeezes her tits as she chats with her photographer. She is a sexy, fleshy girl with tits bigger than your head. Lucky for you, she enjoys showing off her natural gifts: her huge knockers and her big ass. "I've always been the bustiest girl everywhere!" Rose said.

Rose gets hands-on with her boobs, spreads her butthole and pussy and fingers her pleasure spots. Another of her special talents is how she eye-bangs the camera with her big brown eyes.

Rose is making the most of her crazy-hot body and sexy face. When she's not on-camera, she's enjoying the beach and bush walking.

"I like a person's personality. Physical appearance isn't the end-all and be-all. I like people I can have fun with. I like someone I can talk with, someone who doesn't take themselves too seriously."