Oppai is a Japanese word for big breasts. Sylvia Bateman is a juicy girl who takes pride in her oppai power. Sylvia calls herself the "Princess of Oppai" from "Oppai Land." She certainly is. They also don't come any cuter.

With 38G boobs and still growing, Sylvia needs to get her brassieres fitted most of the time. Her most important goal when she shops for bras (which must be an unforgetable experience for any guy friends who tag along) is that it be comfortable and have straps that don't dig into her shoulders.

It's unusual to see models with pussy hair these days, and even more unusual to see teens like Sylvia with bush. Many bush men appreciate that in this era of shaved or waxed smooth pussies.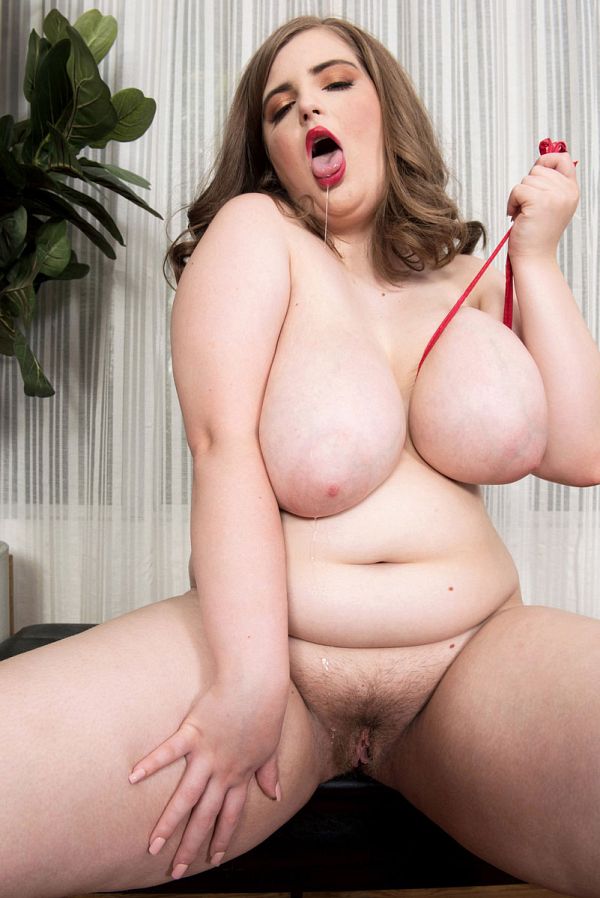 See More of Sylvia Bateman at XLGIRLS.COM!