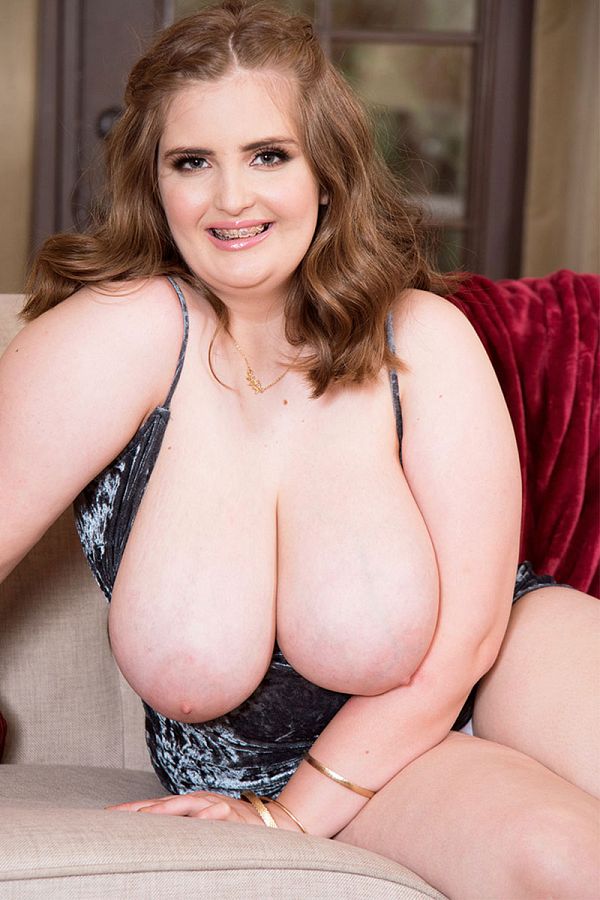 XL Girls has discovered many awesome girls over many years and talented, titillating teen Sylvia Bateman is among these natural wonders. Born in California and living in Texas, Sylvia has blossomed into a major babe-next-door boasting 38G-cups. She's as sexy-yet-innocent flying solo as she is with pro-studs.

XLGirls: Sylvia, what kind of dates do you like?

Sylvia: Just relaxed dates. Movies or dinners.

XLGirls: What is the funniest pick-up line a guy ever said to you?

Sylvia: I've never had someone say one to me.

XLGirls: What? That's unreal. What are your sexual fantasies?

Sylvia: None really jump out at me at this moment.

XLGirls: Are you assertive or passive?

Sylvia: Passive.

XLGirls: What sexually satisfies you the best?

Sylvia: Being told that I'm doing good, that I'm pleasuring right.

XLGirls: How often do you have sex?

Sylvia: About 3-5 times a week.

XLGirls: What's your favorite position?

Sylvia: I don't have one.

XLGirls: What type of foreplay do you like?

Sylvia: Teasing and nipple play.

XLGirls: Do you have any girlfriends as busty as you?

Sylvia: Absolutely, maybe even bigger! I'm friends with other XL Girls like Milly Marks, Oksana Rose, Cosmia, Veronica Bow, and Naia Bee. They're all very big-breasted and dear friends of mine!