A Day At The Park & The Gym With Lucia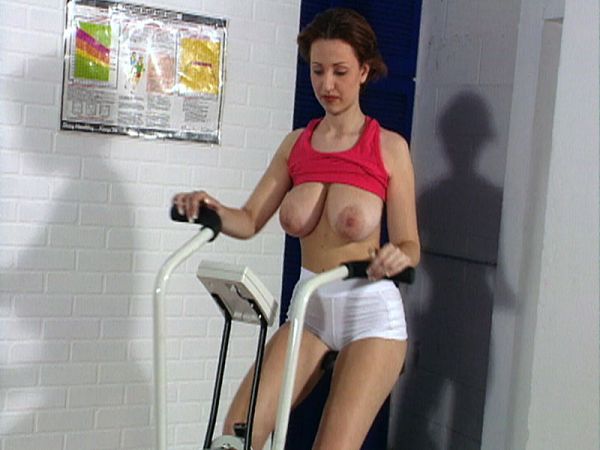 Slim brunette Lucia spends the day in a London park and a studio gym in this unedited video with original audio. Lucia jogs and goes for a rowboat ride. The photographers drive Lucia back to the studio while she plays with her tits in the back seat, lying down so no one can see her.

Back in the studio gym, topless Lucia does the stationery bicycle, calisthenics, sit-ups and leg-kicks. Taking off her tight shorts to reveal her grand muff, Lucia lifts hand-weights, pours lotion all over her lithe and lovely naked body, tries the stepper machine and lies on a mat, rubbing her nipples.

Lucia's director verbally instructs her every step of the way. He knew what he wanted to capture on video. It's very similar in that way to the video of Lucia in a bedroom directed by another photographer.

The people in the park who noticed Lucia and the videographer probably assumed it was another couple having some fun. Lucia always looked like a pretty girl-next-door, not a model for mens' magazines.