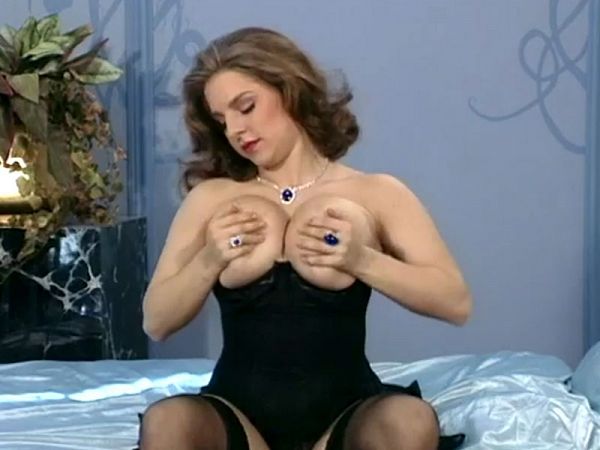 Pretty German girl-next-door Ona was 19 years old when she visited the SCORE studio. She debuted in July '95 Voluptuous and returned for several more editions. She was a university student and wanted to make money for school. Her looks and body gave her the fast track to the kind of money she couldn't make working a mundane, low-wage job.

Ona also did a shoot with ever-present Brit stud Marino aka Super Mario and another with German super-model Chloe Vevrier. The shoot with Marino was unexpected but she was interested in new experiences and wanted to try a hardcore scene.

Ona had a kind of post-hippie era, hedonistic, "New Age" way about her and she no doubt still has the flower child personality. Like most girls then and now, cat-lover Ona wasn't interested in a long-term career as a model so she only posed twice, in 1995 and 1996.