Brook Ultra likes being fucked from behind best, especially when she is being controlled, restrained and bossed around.

"That's why I like hog-ties best, because your arms are in back of you and your legs are up to your wrist and they fuck the shit out of you and you can't do anything about it." So when Brook says she's tied-up, she really means tied-up.

However, Brook likes nice-nice when it comes to her tits. So tit-slapping is not her thing. That's something that mainly porn guys do to girls. Maybe a fuck buddy lightly tapping her tits with his cock is okay. "A guy can bite my nipples a little but not too hard. Be gentle."

Like all hot chicks, Brook likes to shop for clothes that give guys the high, hard one. "I have a lingerie obsession. I go to lingerie stores three times a week. I like anything really small and tight. I like shorts that show my camel-toe. I also like to be naked a lot."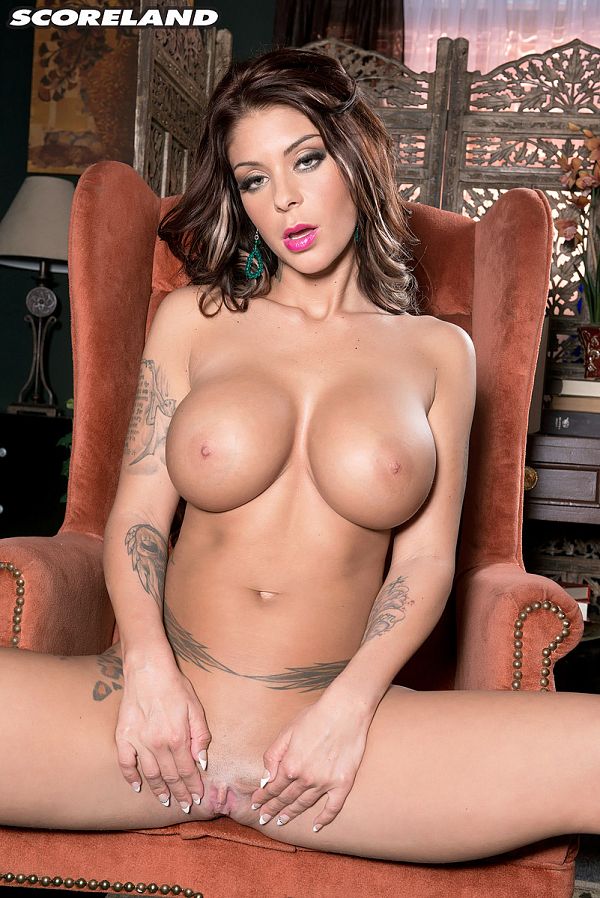 See More of Brook Ultra at SCORELAND.COM!