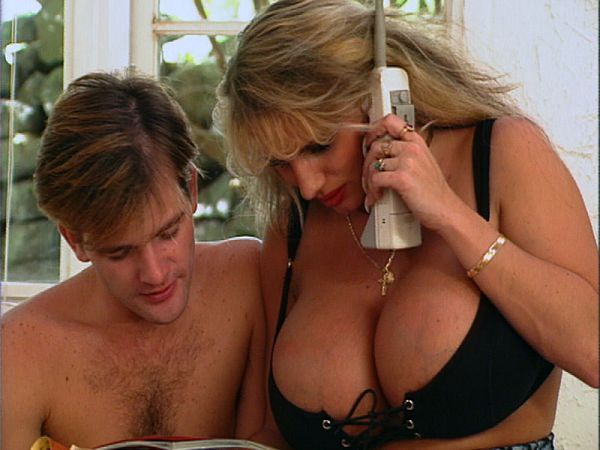 A good percentage of women walking into their house and finding their boyfriend or husband sprawled out on the couch with a copy of SCORE magazine might take it the wrong way, an affront to their feminine charms. The other percentage might take a "boys will be boys" attitude. A few, like Lisa Lipps, would be excited.

Looking through the magazine (November 1993) with her guy, Lisa comes to an ad for the M.O.R. machine, a jack off device for men. It stands for Motorized Orgasmic Release, a "hygienic substitute for sexual intercourse." It costs a whopping $895 for this beer cooler-sized apparatus. Jerking does not cum cheap with this gizmo, not recommended for jacking while driving.

Lisa insists that she order one for Michael J. Cox, a busy American porn star who also shot in the UK and the Caribbean for SCORE. When it arrives, she's more excited than he is to have him try it on. The look on her face is priceless when it's assembled and he uses it to pump his cock. She masturbates and even poses for him, like a centerfold in the flesh. As part one ends, Lisa calls him and talks dirty as he masturbates.

This is the raw, unedited footage with the director's voice intact on the audio plus re-takes. Too lengthy for one posting, it is presented in two parts. We obtained the M.O.R. machine from the manufacturer and incorporated it into this scene.

In the August 1995 issue, SCORE ran a contest, with the M.O.R. machine as the prize.