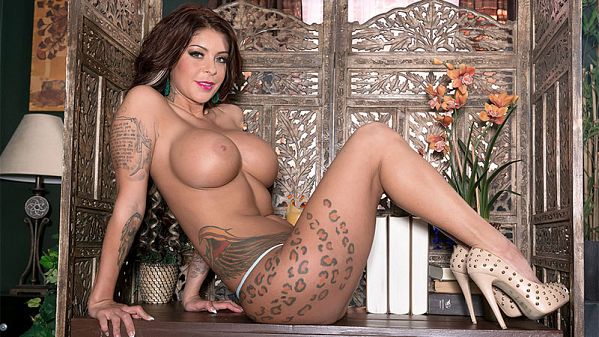 Brook Ultra is a little kinky. Well, maybe a lot kinky.

But she's also a slim 'n' stacked hottie-next-door. Brook doesn't look kinky, at least not at first sight. No one who sees Brook would ever think that Brook is into being restrained, punished, tied-up and all that stuff. She doesn't have the Goth fetish look associated with bondage, discipline and sado-masochism.

Brook's into whips and ball-gags. "And spreader bars are awesome. I think everyone should invest in a spreader bar. A spreader bar is a bar you put between your legs so you can't close them. It's very beneficial for both parties.

"I'm submissive. I'm not dominant at all. I like being tied up. I like a guy to tease me a little bit but then fuck the shit out of me really, really hard." There's no shortage of guys who are eager to do that!


See More of Brook Ultra at PORNMEGALOAD.COM!