Alexis Love's Spectacular Body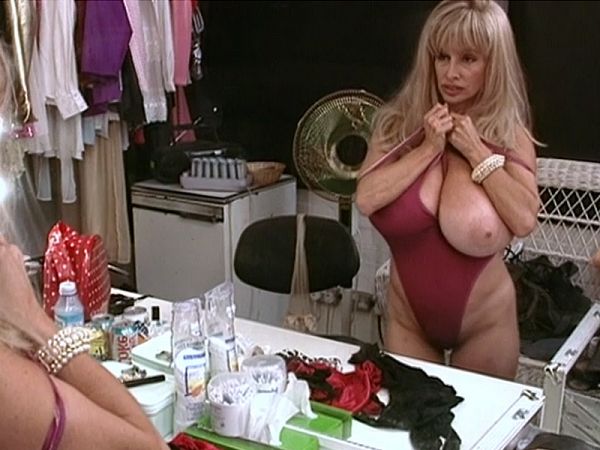 The cameraman just rolled as Alexis Love tried on clothing in the dressing room, checking herself out in the mirror to approve or disapprove of what she put on. The place: SCORE's studio in London. The time: June, 1995. For a woman in her forties, Alexis' body at the time was sensational.

When Alexis' popularity re-ignited after appearing in SCORE and Voluptuous magazines (she was a busy magazine model and extra in the 1970s as Joyce Mandel and Joyce Gibson), there was some talk that she was going to try exotic dancing.

As Joyce Mandel, she had an uncredited bit part as an exotic dancer on an episode of TV's The Fall Guy in 1982. The agents had taken notice of her magazine appearances even though professional stripping is a young woman's activity (although Patty Plenty is still stripping past sixty).

"After I thought about it some more, I came to my senses," said Alexis. "That's not really my style. I do have an exhibitionist side and a little adventuresome nature, like all people, and, if everything was right, I might consider dancing, but not right now. Plus, I also like being a little bit of a mystery and my privacy is very important to me. That's why I would never be interested in doing any hardcore porno. I would never, ever, be interested in that."
See More of Alexis Love at SCORECLASSICS.COM!