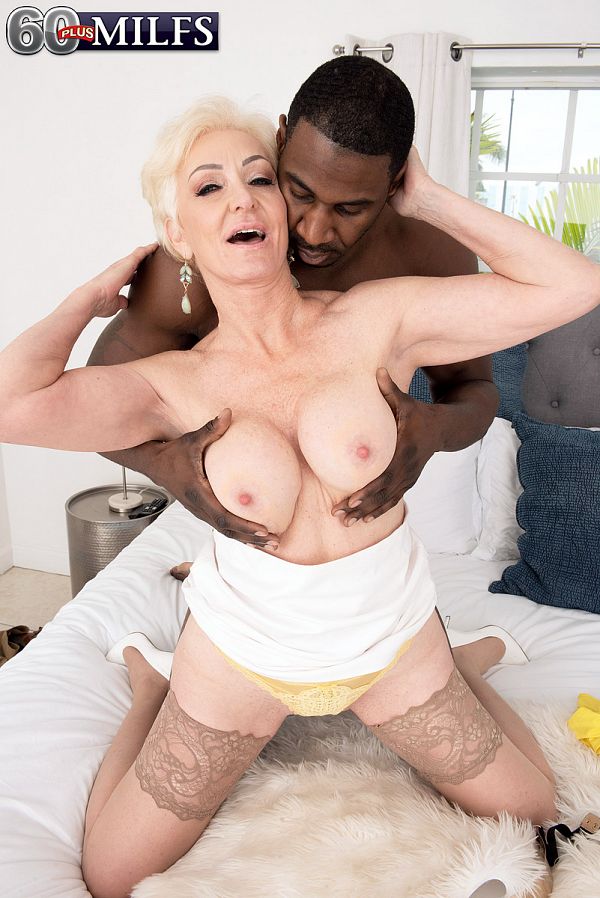 Seka Black, the sensational 64-year-old wife, mother of five and grandmother of 11, is back for more black cock. The guy who wields this big, black cock is almost young enough to be her grandson. He's going to fuck Seka's ass with his big, black cock and give her an anal creampie.

Seka is special. She's beautiful. She has a smokin' bod with big tits and a nice, round, fuckable ass. She's the epitome of a 60Plus MILF, the kind of woman we're always looking for. Here are excerpts from our interview with Seka in which we asked her about anal sex.

60Plus MILFs: Is anal on the menu?
SEKA: Oh, yes, I love anal.

60Plus MILFs: Was this a recent discovery?
SEKA: About a year ago. You're never too old to learn! I just wanted to experience it and I did, and it was a big turn-on because I came harder.

60Plus MILFs: You had analgasm?
SEKA: Oh, yeah, it was great.

60Plus MILFs: When you had the analgasm, were you playing with your clit?
SEKA: No. I came from being ass-fucked.

60Plus MILFs: That's unusual. Was it with your husband?
SEKA: Oh, no, it was with a black guy. A big, black guy.

60Plus MILFs: Were you planning on it?
SEKA: I was planning on it because I had spoken to my husband about it a couple of times, and I wanted to experience it, and then when I found the right guy, he was up for it, definitely.

60Plus MILFs: He didn't just pop it in, did he?
SEKA: Oh, no. He gradually got me used to his cock. After fucking my pussy for a little bit, I told him I wanted to try anal, and he said, "Okay," so we lubed up his cock, and it started to slide in real slow, and he got me used to his cock, and then I started fucking back because I wanted more, and from there on, we had a blast.

60Plus MILFs: Was it the feeling or the thought of it that got you off?
SEKA: The feeling. Well, both.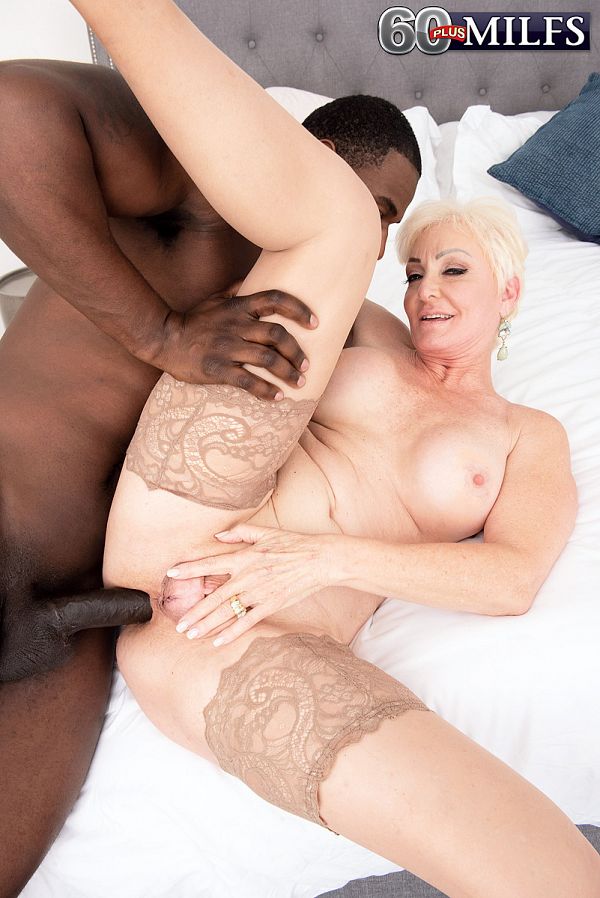 See More of Seka Black at 60PLUSMILFS.COM!